Martin Fleissner Sunding
Forsker
---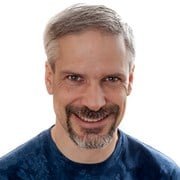 Enhet:

Avdeling:

Kontorsted:

Oslo
I have worked for more than 20 years with characterising the structure, composition and physical properties of materials using microscopic and spectroscopic techniques, giving me throughout knowledge of various analytical systems and a good background to select and optimise analysis procedures and data treatment. My core competence lies within light microscopy, SEM-EDS-EBSD and XPS, but I'm familiar with various other techniques as well (WLI, µCT, …).
Utdanning
M.Sc. in Material Sciences, Swiss Federal Institute of Technology EPFL Lausanne/Switzerland (1995).
Kompetanse og fagområder
Structural and chemical characterisation of ceramics, metals and polymers by advanced use of:
• X-ray Photoelectron Spectroscopy (XPS)
• Scanning Electron Microscopy / Energy Dispersive Spectroscopy / Electron Backscatter Diffraction (SEM-EDS-EBSD)
• Light microscopy, including polarisation and interference contrasts
• 3D characterisation of surfaces by White Light Interferometry (WLI)

Data treatment in ImageJ and Python to extract relevant information from acquired data. Programming in these languages for improving the efficiency of acquisitions and data manipulations.
Kontaktinformasjon
Besøksadresse:
Forskningsveien 1
Oslo