Pilot Projects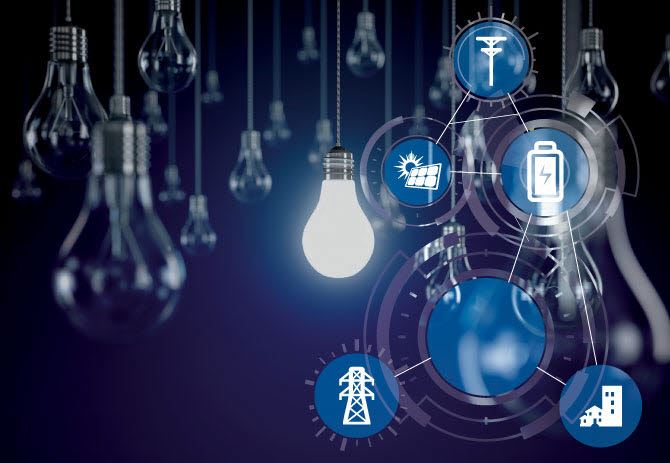 In
the pilot projects we test and verify

technologies and solutions
for the future intelligent electricity
distribution system.
In real environments.
Pilot projects contribute to system innovations and ensure standardised and cost-effective solutions for the future distribution grid.
The pilots are an arena for testing and verification of research results and hypotheses, new products, services, functionality and interoperability, in real-life situations. This kind of testing is important to realise full-scale solutions in the distribution system.
CINELDI has pilot projects within five thematic areas
Distribution of pilot projects

Pilot projects
11 Risk-based distribution network planning - Agder Energi Nett

12 Predicting peak load in secondary substations - Agder Energi Nett

2 Smart meters in the Smart Grid Lab - Aidon

26 Development area Molobyen - Arva
22 Probabilistic planning methodology - Norgesnett
27 Data Driven Failure Risk Assessment for Predicting maintenance - Elvia
Fault handling and self-healing
14 Faster fault location - Elvia
1 New relay concept - Elvia
24

Fault handling and self-healing

- Elvia
7 Automated recoupling in smart secondary substation - Lyse Elnett
18

An algorithm for self-healing

- Lede
19 Fault indicators - Lede
Flexibility applied on ancillary services
21 Active homes - Elvia
8 Batteries as voltage support- Lyse
3 NODES flexibility platform - Linja
5 Flexibility marked - Haugaland Kraft Nett
23 iFleks - Statnett
4

Batteries as voltage support Two

- BKK Nett
16

Optimisation of local balancing with battery

- Lede
28 Fast Frequency Reserve - Lede
9

Machine learning in grid inspection

- Agder Energi Nett
10 Digital Inspection - Agder Energi Nett
25 Digital Inspection - Elvia
Finalised:
20 Smart Cable Guard - Elvia
15 Digital Inspection - ABB Electrification
6 Utsira: An islanded grid on an island
- Haugaland Kraft Nett
13 Sandbakken microgrid - Norgesnett
Finalised:
17

Transition to and from island mode

- Lede