NOWITECH - Research Network
NOWIcob - TRL4
Strategic discrete-event simulation tool for maintenance activities and related logistics throughout the operational phase of offshore wind farms, developed by SINTEF Energy Research.
---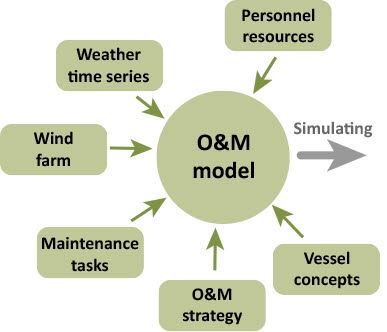 The NOWIcob model can be used as an analysis tool for different aspects of offshore wind farm maintenance and logistics strategies, for instance for estimating wind farm availability and providing decision support on the choice of maintenance vessels.
Four NOWITECH industry partners have been given user licenses for the tool and SINTEF Energy research has provided separate analysis services based on the tool.
The tool will be further developed in the LEANWIND EU FP7 project by SINTEF Energy Research.
Software