APPLIED RESEARCH,TECHNOLOGY AND INNOVATION
APPLIED RESEARCH,TECHNOLOGY AND INNOVATION
SINTEF is one of Europe's largest independent research organisations. Every year we carry out several thousand projects for customers large and small.
Research and innovation for customers all over the world
For more than 70 years, SINTEF has developed solutions and innovation for society and customers all over the world. This is how we have become a world-leading research institute.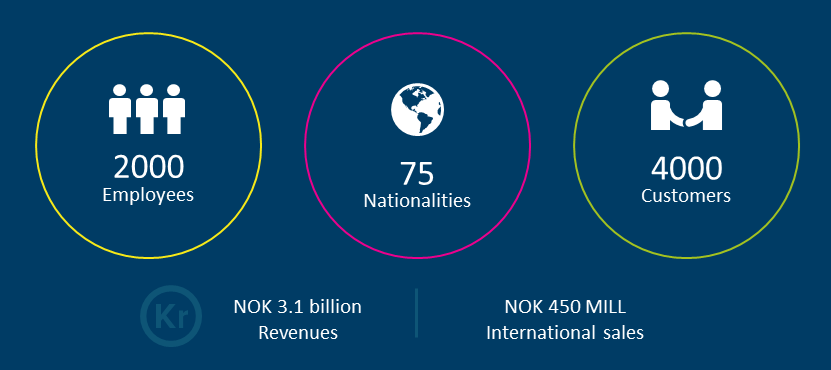 AN INDEPENDENT RESEARCH INSTITUTE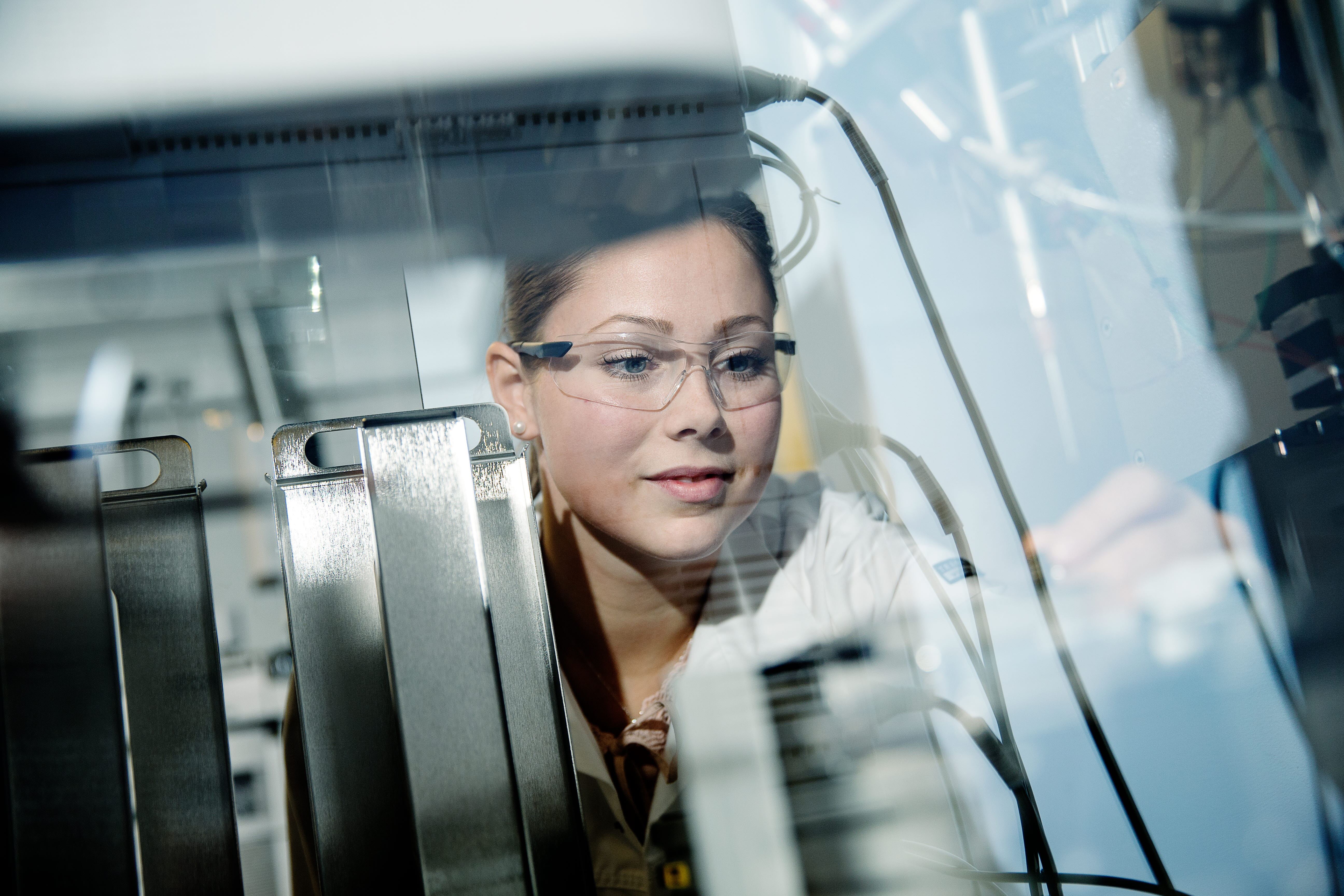 We deliver innovation by developing knowledge and technologies that are brought into practical use.
SINTEF is a broad, multidisciplinary research organisation with international top-level expertise in the fields of technology, the natural sciences, medicine and the social sciences. We conduct contract R&D as a partner for the private and public sectors, and we are one of the largest contract research institutions in Europe.
Our vision is Technology for a better society.
Skills and specialist expertise
from ocean space to outer space
An R&D partner for the private and public sectors
We contribute to value creation and increased competitiveness within the public and private sectors.
In 2016, SINTEF carried out 5700 research projects for 4000 customers. Our multidisciplinary approach enables us to create teams with the broad range of expertise our customers and projects often demand.
WE OFFER OUR CUSTOMERS:
Effective project implementation and sound financial management
Proactive and effective communication
The highest HSE standards
High levels of technical quality and professional integrity
Professional protection of our customers' intellectual property rights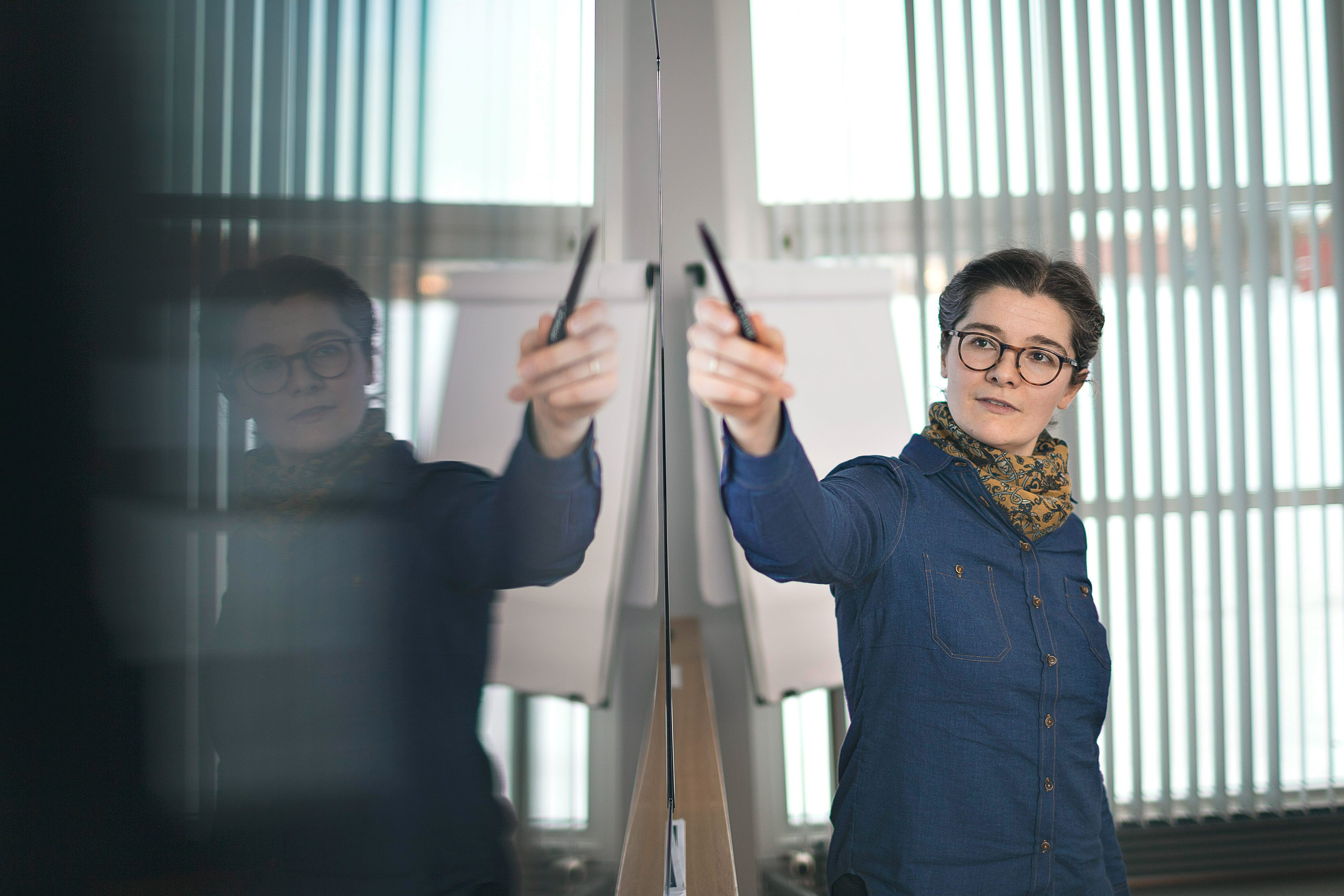 We create new enterprises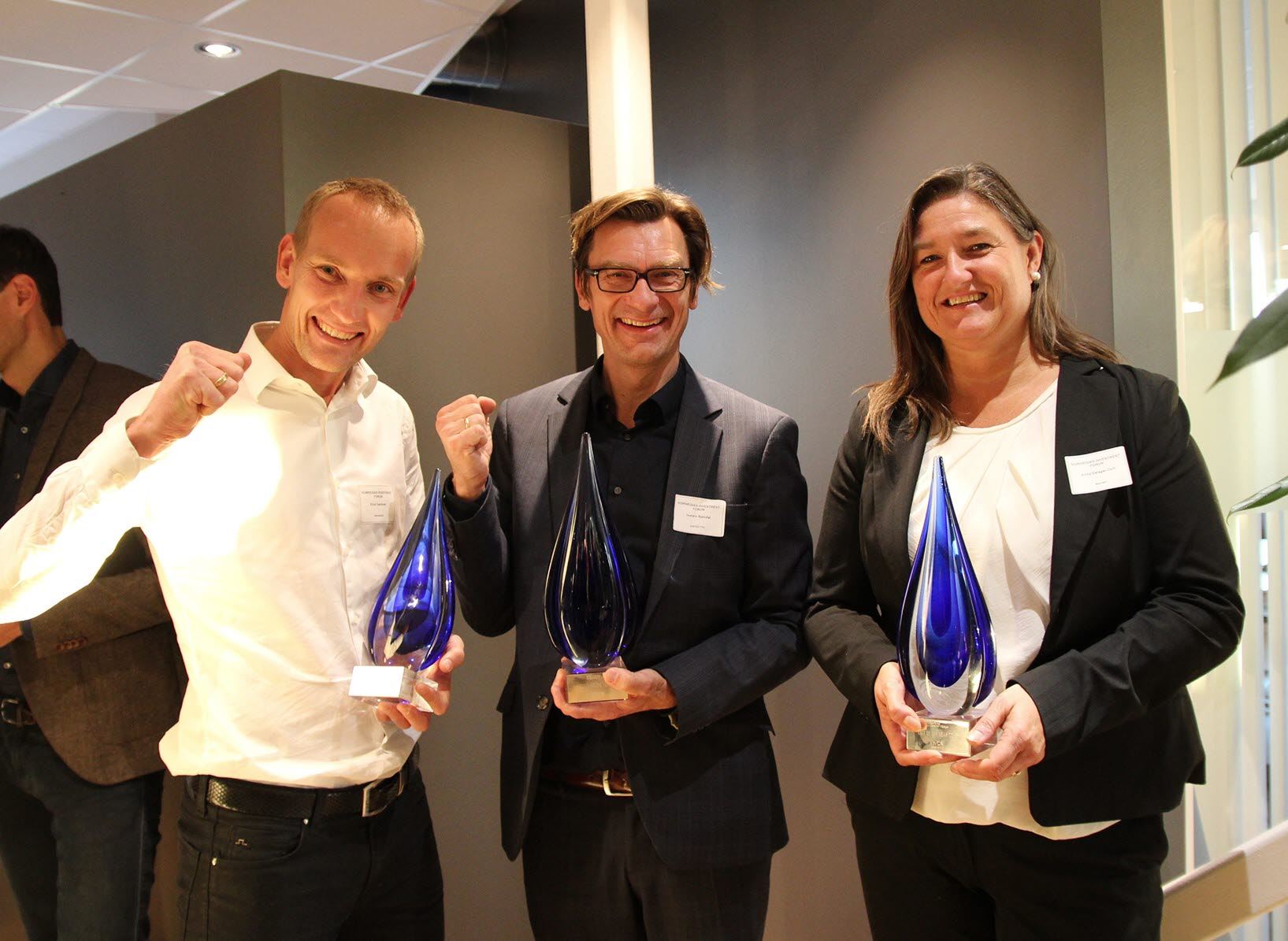 The commercialisation of our research results is part of SINTEF's role in society. We achieve this by means of licensing and creating new companies based on technologies developed as part of our research activities.
We are active shareholders in our spin off companies and assist them in their ongoing development. Sales of our ownership interests in successful spin off companies release funds which are invested in new knowledge development. Spin-off companies from SINTEF generated a combined revenue of nearly four billion Norwegian kroner in 2015.
Laboratory and test facilities
We offer world-leading laboratory and test facilities in a wide range of technological fields. Our advanced laboratories range from microelectronics and nanoscale technologies, to the world's largest laboratory for the multiphase transport of oil and gas, and the world's largest marine laboratory.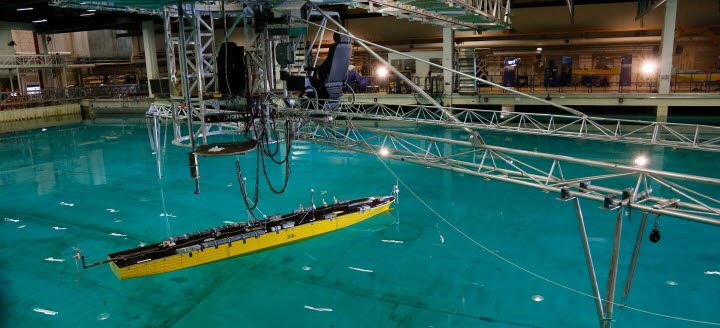 More than 90 per cent of our income comes from contracts won in open competition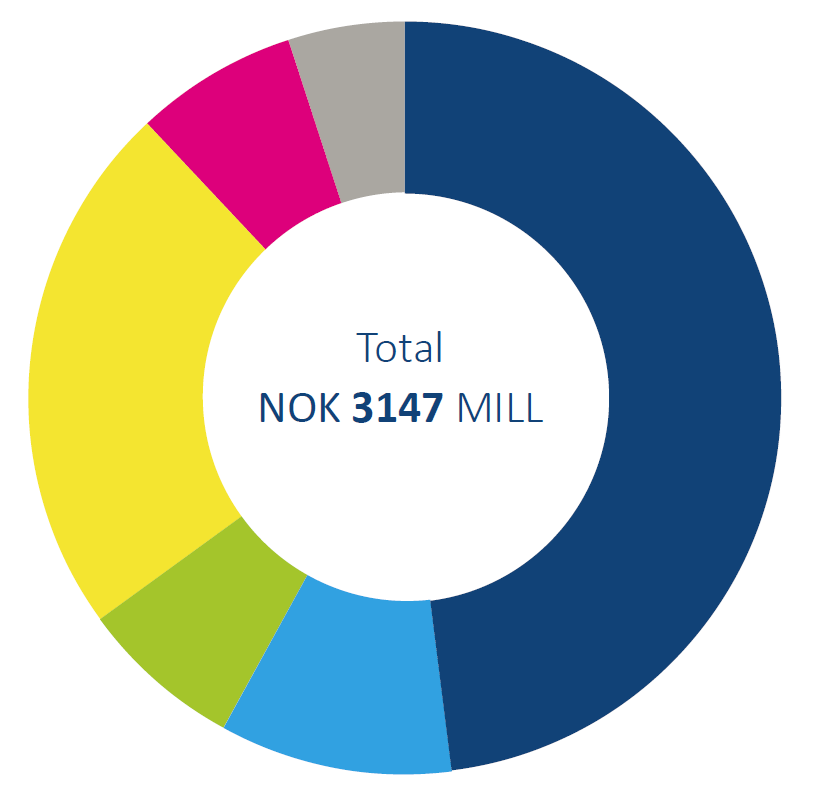 Business and industry (Norway & international) 48 %
Public sector 10 %
EU 7 %
Project grants from The Research Council of Norway 23 %
Basic grants from The Research Council of Norway 7 %
Other sources 5 %
WE CONTRIBUTE TO INNOVATION,
VALUE CREATION AND
INCREASED COMPETITIVENESS
We invest in new knowledge
SINTEF is an independent, not-for-profit organisation. None of its owners receive any form of dividend. Any financial surplus is invested in scientific equipment, skills and expertise.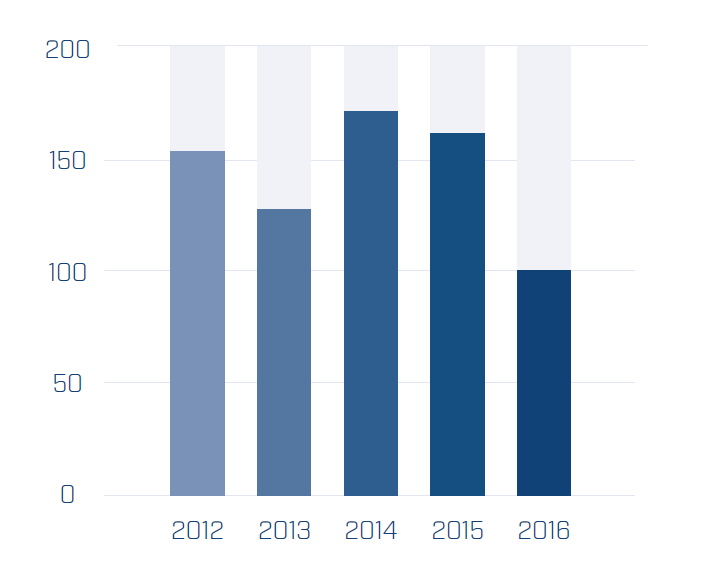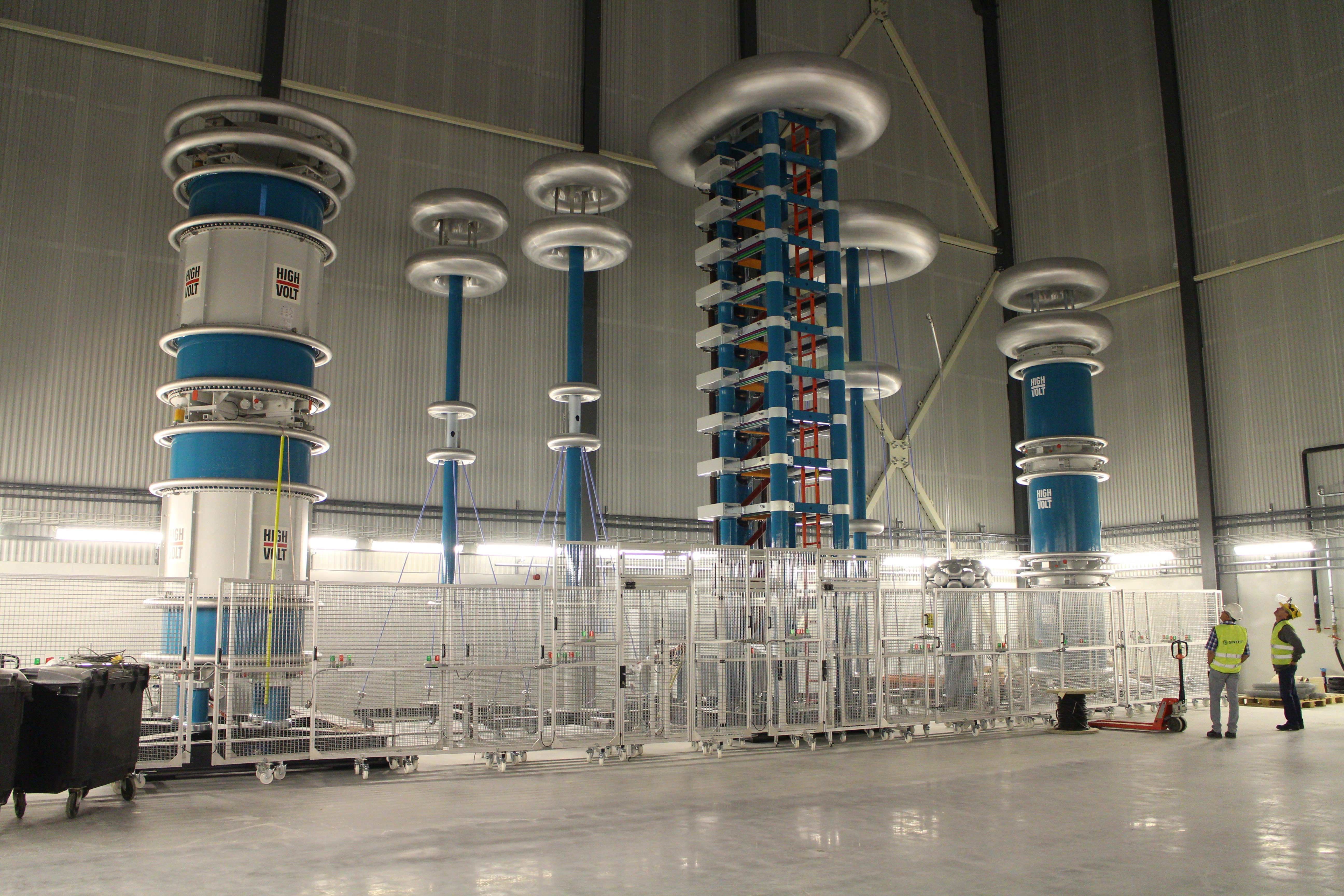 Three out of four employees are researchers

75 % research scientists
12 % managers and administrative personnel
8 % engineers
5 % technical personnel
56 % of our research scientists have a PhD
Total of 2000 employees
AN ATTRACTIVE WORKPLACE
FOR PEOPLE WITH THE
ABILITY AND DRIVE TO
DEVELOP THEIR POTENTIAL
Close working relationships generate innovation and high levels of technical quality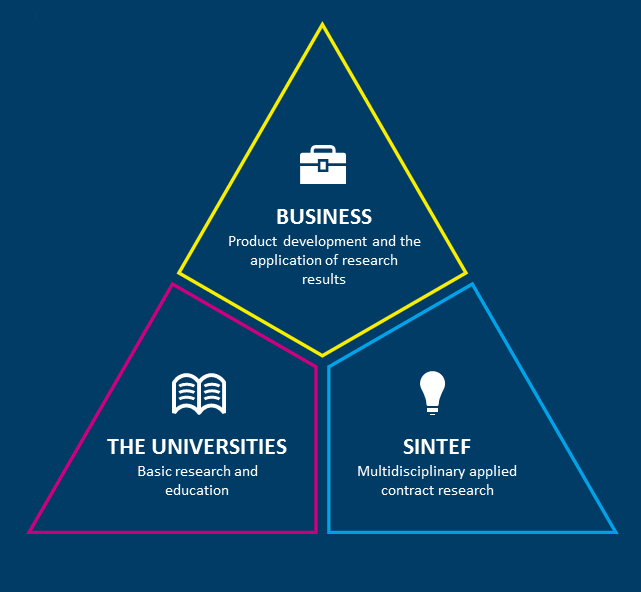 1950: SINTEF established by NTH
1985: MARINTEK and IKU (Institute for Continental Shelf Research)
1986: EFI (The Norwegian Electricity Supply Research Institute)
1987: SINTEF TTO
1993: SI (The Centre for Industrial Research) becomes a part of SINTEF
1999: SINTEF Fisheries and Aquaculture
2006: SINTEF Building and Infrastructure
2017: SINTEF Ocean
SINTEF was established in 1950 by the former Norwegian Institute of Technology, which today is a part of NTNU. As a result of its own growth and mergers with other institutes, SINTEF has developed into one of Europe's largest independent research organisation.
High scientific quality
High scientific quality combined with the application of research results is the basis of SINTEF's operations.
In order to add value and innovation to our customers and society, our researchers must be at the forefront of international research. Scientific quality is documented through scientific publications and citations.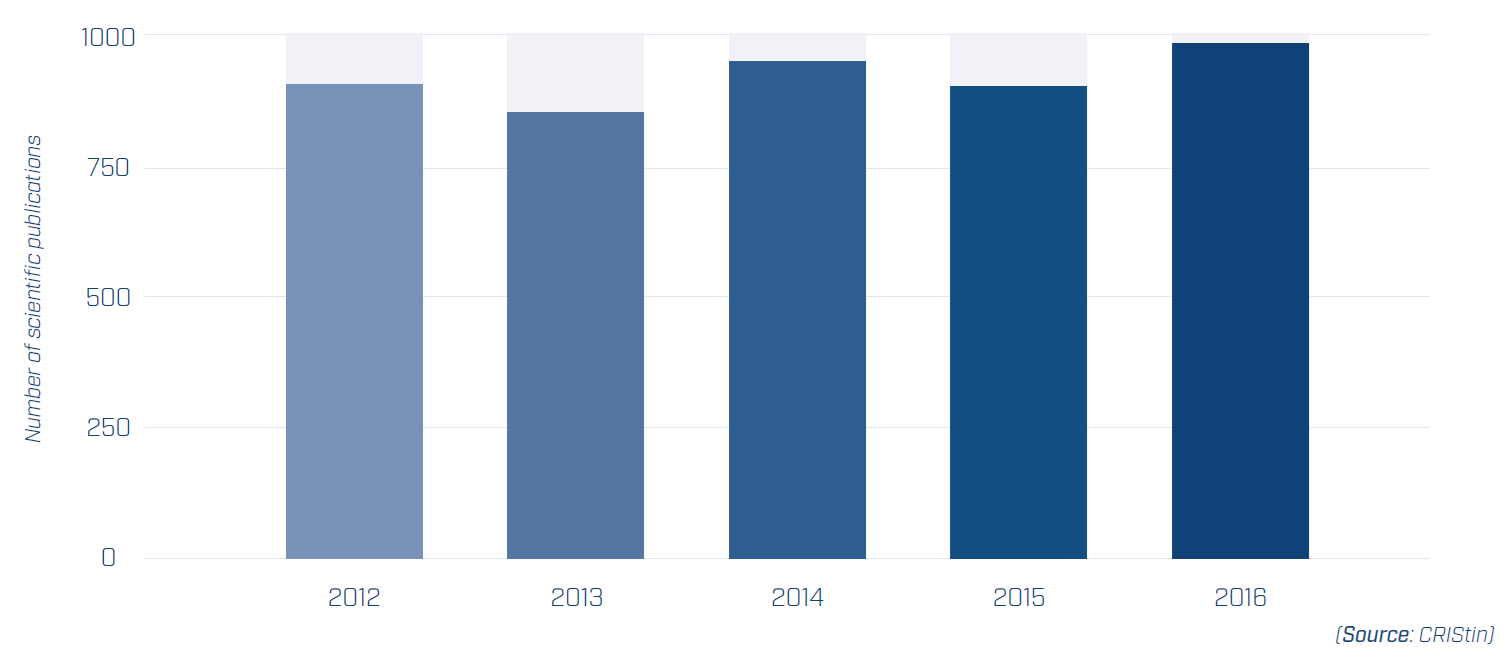 WE CONTRIBUTE TO THE DEVELOPMENT OF NEW KNOWLEDGE
Working together with the universities
SINTEF has a partnership with the Norwegian University of Science and Technology (NTNU) in Trondheim. The collaboration between SINTEF and NTNU is a key component of the Norwegian research system, which has produced high levels of innovation for the benefit of Norwegian industry and communities. Our collaboration includes extensive use of laboratories and equipment.
NTNU personnel work on SINTEF projects, and SINTEF employees have teaching assignments at NTNU. Our partnership also includes almost 30 long-term research centres and the sharing of about 200 laboratories. We also work together with the University of Oslo and other leading research centres in Norway and worldwide.
Employees from 75 nations - Customers in more than 60 countries across the world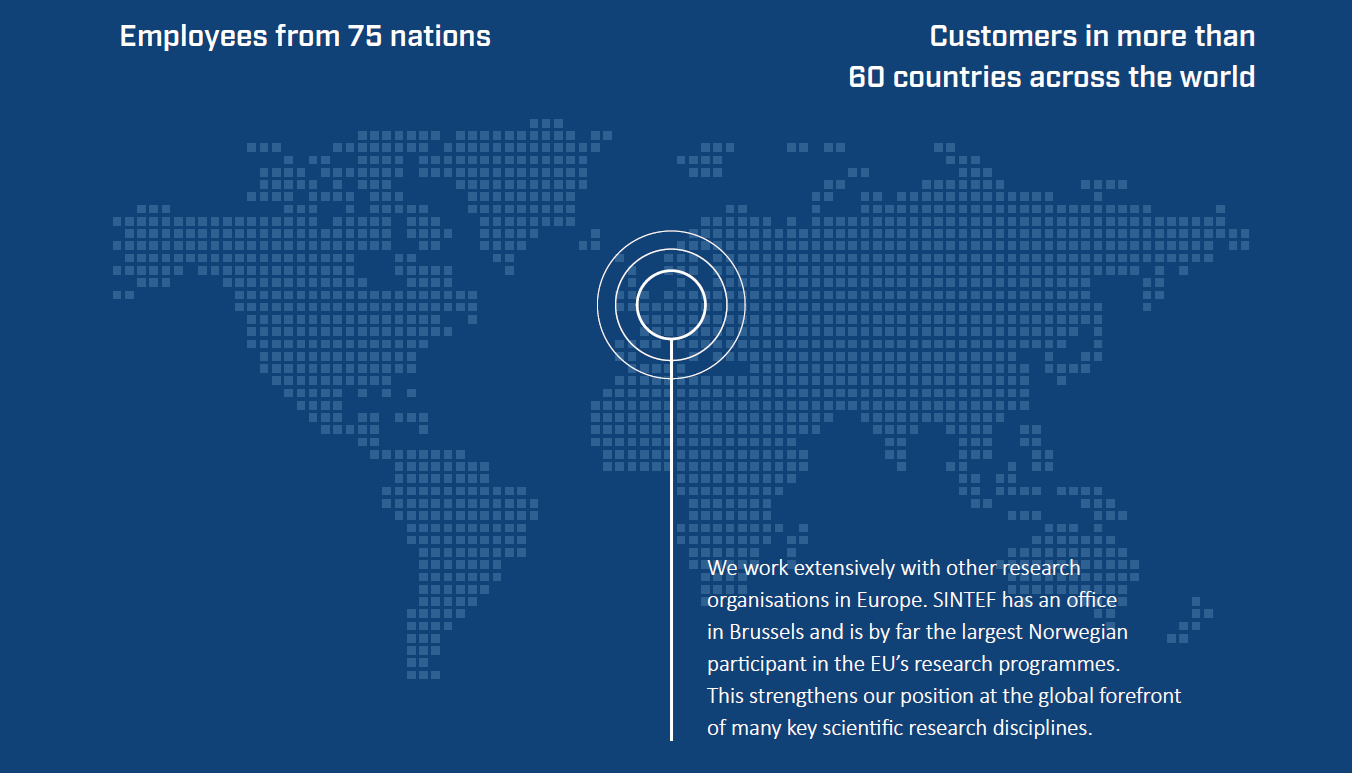 We work extensively with other research organisations in Europe. SINTEF has an office in Brussels and is by far the largest Norwegian participant in the EU's research programmes. This strengthens our position at the global forefront of many key scientific research disciplines.
Organisation and localisation
SINTEF is organised as an enterprise group consisting of seven research institutes. In addition, SINTEF Holding manages SINTEF's ownership in start-up companies and other enterprises.
SINTEF is located in Trondheim in mid-Norway (1400 employees) and in Oslo (400 employees). We also have personnel in offices and subsidiary companies in Bergen, Tromsø, Ålesund, Raufoss, Mo i Rana, Porsgrunn, Brussels and Hirtshals (Denmark). SINTEF also operates a research station in Svalbard.
Institutes and other units
Regional presence is a part of our strategy
Being close to our clients is important to us, and for this reason we are represented in all regions in Norway. Regardless of where our clients are based, they have easy access to experts throughout the entire SINTEF organisation.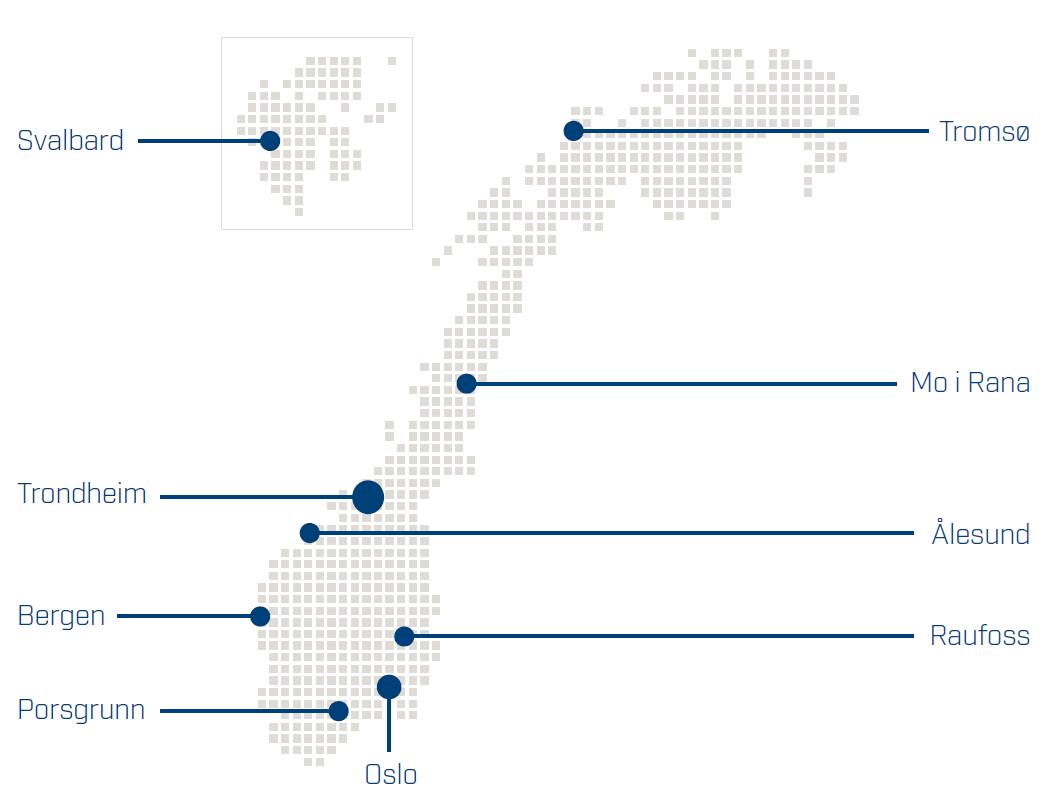 SINTEF is certified
SINTEF is certified in accordance with ISO 9001:2015, ISO 14001:2015 and OHSAS 18001:2007 standards.
SINTEF shall at all times work to ensure that the organisation's results meet adequately the requirements and expectations of our clients and other stakeholders.
Our management system ensures that SINTEF delivers products and services in accordance with the specified level of quality, safeguards the environment and operates with a systematic approach to occupational health and safety.
HSE and ethical standards are at the top of our agenda
SINTEF has high standards for HSE, ethics and social responsibility.
Our employees have a duty to adhere to HSE standards and ethical guidelines linked to research, business management and personal relations.
All our suppliers have to sign a declaration covering HSE, business ethics and social responsibility when they enter into agreements with us.
SINTEF has its own Ethics Ombudsman and Ethics Council.
SINTEF is a member of Transparency International and the UN Global Compact.
Contact us
For your inquiry questions about job vacancies, summer jobs, writing assignments, apprenticeships and internships, you can find contact information here.
Contact information to our research institutes: