NOWITECH - Research Network
3DFloat integrated model - TRL7
IFE have developed the 3DFloat software for simulations of wind turbines on land, offshore bottom fixed or floating.
---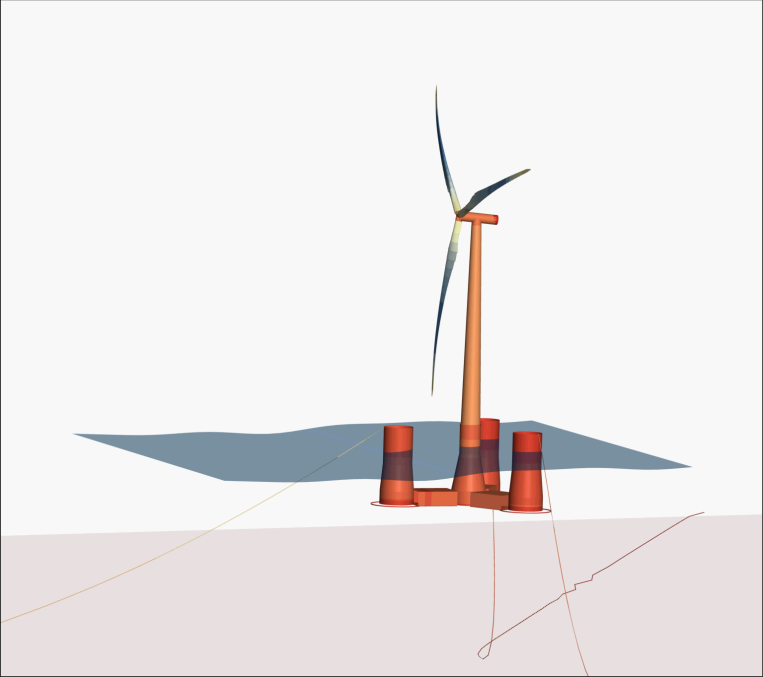 It can also be used for other structures exposed to sea and/or wind loads. It for example have a robust numerical higher order solver, higher order structural mechanics allowing large deformations, state of the art turbulent wind modelling, aero-elastic rotor model, 2nd order short crested irregular waves, several different sea loads models, built in or 3rd party control systems and modelled of mooring lines.
Better integrated models have been identified by the industry as an important way to improve research and engineering and to achieve improved accuracy and reduced uncertainties, risks and costs.
Services are provided to the offshore industry by IFE and 3DFloat is being used by engineers in the industry.
Integrated modelling of sea loads and geodynamics has been identified by the industry as areas of high priority. Separate industry and NRC funded projects have started on both topics.
Software