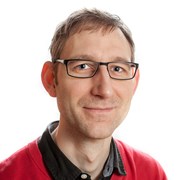 Employed in SINTEF since 2007 and has more than 15 years experience in material characterisation, sample preparation, running and maintaining scientific equipment and material research on a variety of materials.
Education
2006: Cand. Scient (M.Sc) Institute of Physics, University of Oslo.
Thesis on determining the structure of an AlSiMn alloy using mainly transmission electron microscopy (TEM).
Competence and research areas
Material characterisation.
Scanning electron microscopy (SEM) incl. Energy Dispersive Spectroscopy (EDS) and electron backscatter diffraction (EBSD).
Sample preparation for electron microscopy.
Topography measurements using White Light Interferometry (WLI).
Optical microscopy.
Automation of equipment using simple programming in Python.

Using the above techniques, I characterise materials in several categories: Ceramics, metals, semi conducters, polymers.