We will present and discuss adoption of robotics across different industries by tackling questions such as:
Why has robotics succeeded in becoming the standard tool for inspection and maintenance (I&M) operations in only some applications and industries, but so many potential I&M robotics applications remain to be realized - and what are the corresponding success factors, and technical, business and R&D challenges?
What are the success stories in terms of getting I&M robotics into day-2-day operations, and what was the timeline from R&D to deployment to achieve this?
Which concrete actions can the industry, public sector and R&D follow-up on to further promote getting I&M robotics into day-2-day operations? E.g., actions within risk mitigation, value chain collaboration, standardization, and R&D on e.g. AI and autonomy.
Note that to participate in the workshop you need to be registered for the European Robotics Forum (ERF). You can register here:
https://erf2023.sdu.dk/

We need to show that robotics creates real value for end users to push further development on inspection and maintenance (I&M) robotics. Such value is only created when robots are deployed at scale in day-2-day operations.
In this workshop we will showcase and brainstorm on key learnings across value-chains to facilitate successful commercial robotics into day-2-day I&M operations and also help define which key topics that R&D activities need to focus on. The presentations and discussions will include, e.g., robotics technology, business aspects, risk mitigation, and more – deployed at scale within transportation, hydro, oil and gas, and energy generation and distribution. The output from the workshop will include concrete actions to follow-up on the workshop learnings; and will be shared via the I&M topic group, the SPARC portal, a workshop website and euRobotics.
We will build the approach to the workshop on our series of past successful ERF workshop on I&M robotics which have sparked fruitful and interactive discussions among the participants in connection with each presentation and during the plenary discussion toward the last part of the workshop. Timewise, the interactive part makes up about 35 % of the program.
The workshop program will feature speakers which have succeeded in deployment of I&M robotics into continuous operations creating value for end users. A particular strength is that the speakers represent a large variety of industries and R&D, enabling to learn across industries.
Programme

13:55-13:57 Introduction by the moderators (A. Transeth, M. Sandelin)
13:57-14:50 A series of short presentations given by end users (asset owners and operators), industrial service providers, robotic system suppliers, and research organizations. The presentations will share key aspects on I&M robotics including business-to-business (B2B) end-user needs, best practices, lessons learned, success stories, challenges, new business models, technology gaps and need for research within key topics such as AI, autonomy, standardization, control, HMI and mechatronics in connection with I&M robotics – with a focus on enablers and challenges in getting robots deployed at scale and into continuous use in the industry and public sector.
14:50-15:12 Open brainstorming session moderated by A. Transeth. The goal of the brainstorming session is to identify across industries and applications the main success factors and challenges to overcome – and corresponding concrete action points – in order to achieve value creation with I&M robotics in day-2-day operations in the public and private sector. To this end, we will investigate key topics such as risk mitigation, value chain collaboration, AI, autonomy, standardization and ethical implications.
15:12-15:15 Summary and outlook.
List of confirmed speakers:
Orbiton , Tomas Moss, CEO, Service provider, Transportation, Bridge inspection.

Chevron, Russell Brown / Mauricio Calva, oil and gas.

SINTEF, Richard Moore, Senior scientist, RTO, Energy distribution, Power line inspection.
Energy Robotics, Stefan Kohlbrecher, CTO, Technology provider, Energy, Mobile robots autonomy and fleet management.
Equinor, Anette Uttisrud / Edda Solem, oil and gas.
Canrig Robotics, Bjørnar Lingjerde, project manager, Canrig Robotics, Technology provder, robotics in drilling.
This workshop is being organized by the euRobotics topic group on inspection and maintenance robotics. If you wish to join the topic group, then please contact .
The preparations for this workshop have been supported by the RIMA network, SPRINT Robotics, the RINVE network and the NAINE network.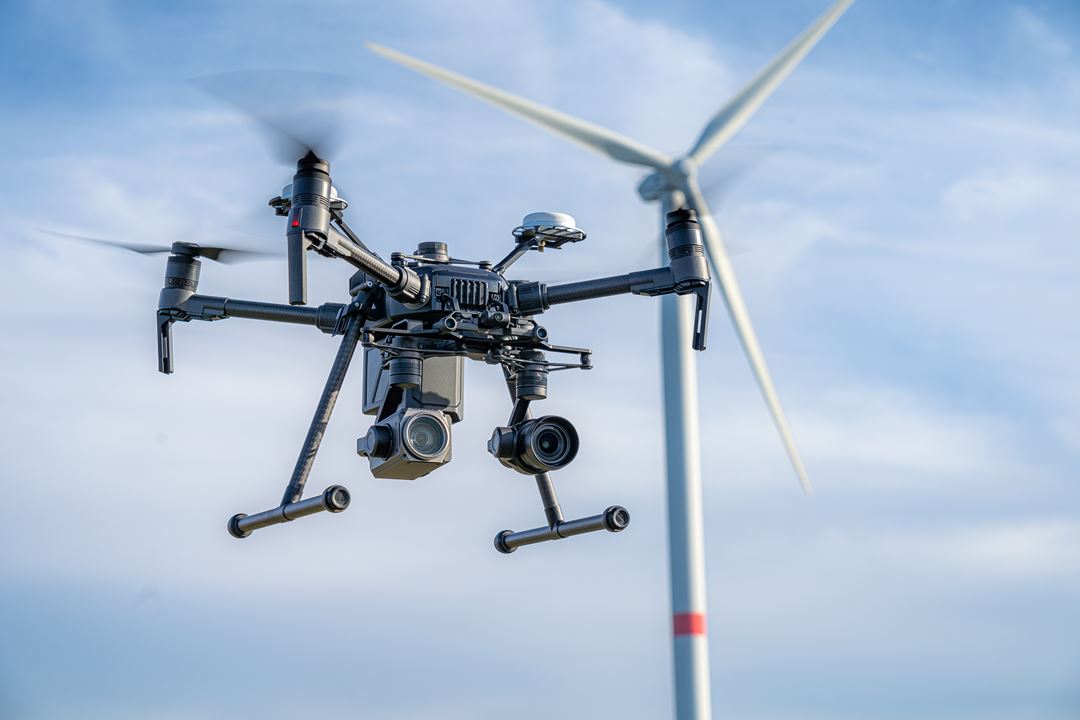 Photo: Shutterstock
---
The organizers of this workshop are Aksel A. Transeth, SINTEF, Maarit Sandelin, Niels Westendorp, SPRINT Robotics and Ekkehard Zwicker, Waygate Technologies. The preparations for this workshop have been supported by the RIMA network, SPRINT Robotics, the RINVE network, and the NAINE network. RIMA, SPRINT and RINVE promote robotics in inspection and maintenance, while RINVE and NAINE mobilize Norwegian companies to participate in EU calls. RIMA has received funding from the European Union's Horizon 2020 research and innovation programme under grant agreement No 824990. RINVE and NAINE have received funding from the Research Council of Norway (project numbers 328799 and 328788, respectively).