The Robot Manipulator Lab provides facilities and hardware for testing and verifying motion planning and estimation methods for robot manipulator arms. We have multiple robotic arms and a range of sensors and cameras, including a state-of-the-art motion capture system. We aim to address challenges within robotics such as manipulation with moving objects and pose estimation.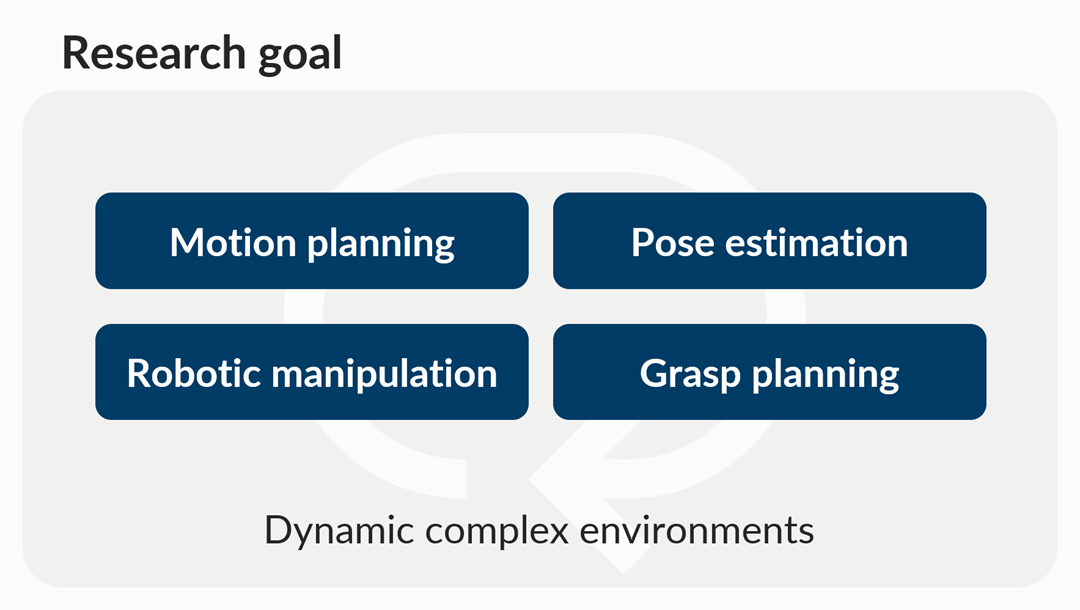 While robotic arms are widely used today for automation of simple and repetitive tasks, there are many sectors that have significant innovation potential by applying robotics to automate tasks.
At the lab we investigate the use of robotic cranes and arms within the aquaculture sector and the port-and-shipping industry for doing autonomous and remote operations. We are also investigating research questions within the manufacturing industry related to tracking and manipulation of moving objects. We are also interested in the adaption of robotics and machine learning in the healthcare sector, for instance for non-invasive examinations.


One of the major research objectives of the lab is development of novel motion planning methods for interaction with moving objects. We also have projects related to human motion analysis and replicating human motion using robotic arms to test products. Augmented reality and visual twins are also researched in the lab, within the scope of collaborative robot arms.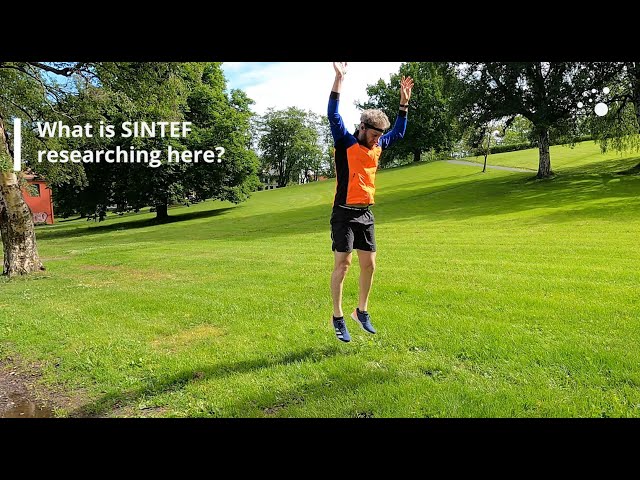 Video: Replicating human motions with a robot arm in the Robot Manipulator Lab to test earbuds for exercise.
To interact with the world around us, it is necessary to perceive and understand it. In the Robot Manipulator Lab, we are researching how to track and predict the motion of objects, be it hanging crane loads, machined parts, or humans. Powerful filtering and sensor fusion methods are needed to make sense of all the available data from multi-sensor robotic systems. We also research how robots can learn how they move, and how the objects in the environment around it moves, to facilitate better motion planning in a dynamic world.
Equipment
In the lab we have multiple 6- and 7-DOF robotic arms and a wide range of sensors, such as 2D and 3D cameras and LiDARs. We also have a motion capture system (HiPPo lab) used for validation and quick development of technology demonstrators.
We have the following equipment in our lab:
UR10e and UR5 6-DOF robotic arms (with mechanical/magnetic/vacuum grippers)
Franka Emika Panda 7-DOF robotic arm
Qualisys motion capture system (HiPPo lab)
RGB and RGB-D cameras
LiDARs
Turtlebots
3D printers (for rapid testing of robot end effector designs and test setups)
Autonomous offshore operations
One of the research goals of the lab is to increase the use of autonomous operations in the aquaculture sector. While fish farming started in more sheltered coastal environments, there is an increasing push for establishing fish farms in location more exposed to the elements. This leads to increased health and safety risks for workers, which motivates the development of novel technology for autonomous operations at exposed fish farms.
At the Robot Manipulator Lab, we are investigating how to use vessel-mounted robotic arms to perform autonomous operations at fish cage sites. We are testing motion compensation and motion planning methods for doing accurate work tasks, even in rough seas.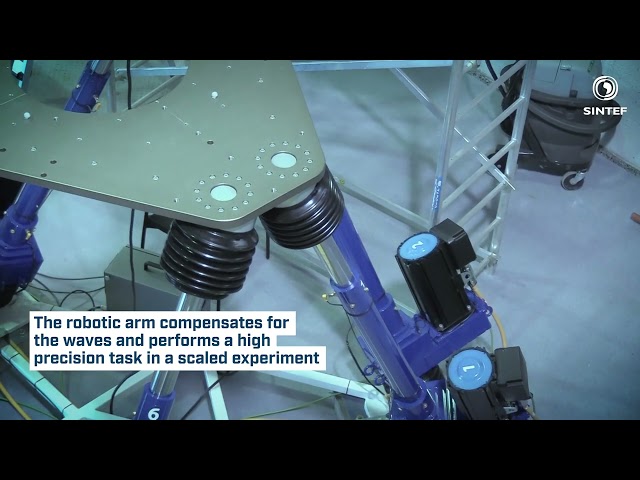 Video: The SINTEF Digital Robot Manipulator Lab investigates motion-planning and perception algorithms for enabling autonomous operations in the aquaculture, manufacturing and health sectors.