Christopher Andrew Dirdal
Research Manager
---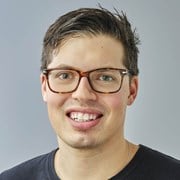 Unit:

Department:

Office:

Oslo
Research Manager of the Micro Optics Group which aims to be a leading research provider of MEMS-based enabling solutions for photonic applications, and strategic partner for industrially relevant optical sensor development and production.
Education
PhD in theoretical electromagnetism on metamaterials.
MSc within nanoelectronics.
Competence and research areas
Electromagnetic theory, metamaterials, metasurfaces, photonic crystals, diffractive optics, piezoMEMS.
ORCID
Contact info
Visiting address:
Gaustadalléen 23 C
Oslo