Annual reports
About HighEFF
Energy preservation and security is a global challenge. There is a global energy shortage, and the way we use and produce energy today is causing greenhouse gas emissions contributing to climate changes.
HighEFF will build an internationally leading Centre for strategic research within industrial energy efficiency. Supporting the EU energy targets, HighEFF will enable a 20-30 % reduction in specific energy use and 10 % in emissions.
-10%
Greenhouse gas emissions
-30%
Specific energy consumption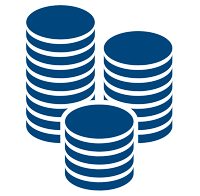 Increased value creation
Our contribution to a more sustainable world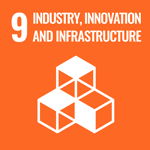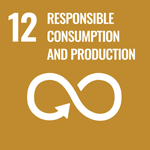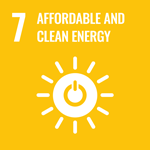 By increasing energy efficiency, value creation and competitiveness, while decreasing greenhouse gas emissions in a broad span of industrial processes across sectors, HighEFF contributes towards all 17 UN sustainable development goals (SDGs). But we have chosen to focus on four SDGs we consider as the most relevant and where we hope to achieve significant impact through our research.
Results
HighEFF is organised in 6 Research Areas (RA). Each RA focuses on different aspects of energy efficiency in industry. Together they work towards creating a competitive, energy efficient and environmental friendly industry for the future.
View the 2020 results of each RA here.
The Added Value Created by Joining an FME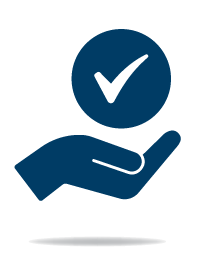 Joining an FME represents an investment in both time, energy and resources for the industry partners. But what do they get in return? We asked some of HighEFF's partners to tell us about their experience.
Read the whole story →
Education
Developing knowledge and expertise at various levels is a main objective and major task in HighEFF. The focus is on energy efficiency in industrial processes, and the education activity takes place at different levels: Master students having theses related to HighEFF; PhDs and Postdocs with research and publications related to energy efficiency in industry; and employees from user partners taking tailormade intensive courses to become energy efficiency experts in their companies.
She completed her PhD with HighEFF – Now she's using the results in new projects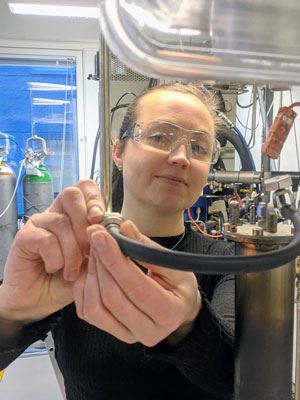 Trine Larssen was one of the first HighEFF research fellows to defend a PhD on December 17th, 2020, with her topic related to more environmental metal production. She now works as a researcher at SINTEF, where industry partners are benefitting from her HighEFF knowledge in other projects.

Read the whole story →
Reusing waste heat: a practical example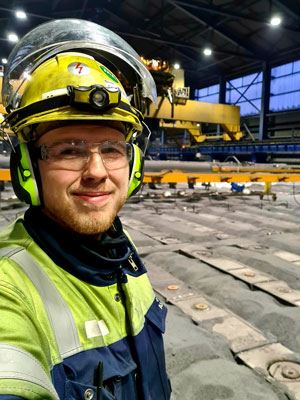 Martin Grimstad, a 26 year old process engineer, got to experiment with waste heat reuse in a very hands-on way at the Alcoa aluminium smelter in Mosjøen. His HighEFF- related master's thesis was about "pre- warming anodes in aluminium production" and demonstrated how heat that would otherwise go to waste can be used to save electricity – and money.

Read the whole story →
HighEFF: The way forward after reaching the midpoint

The first four years of the HighEFF centre have been fruitful indeed. On many metrics (the number of spinoff projects or the number of innovations, for instance) the goals set initially have been reached already – and the work is continuing. On other metrics (number of PhDs and associated PhDs, for instance) the goal is nearly reached.
A selection of HighEFF's innovations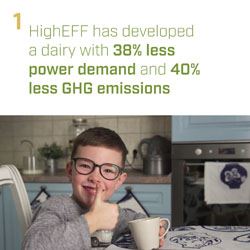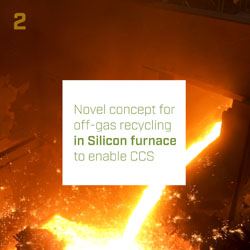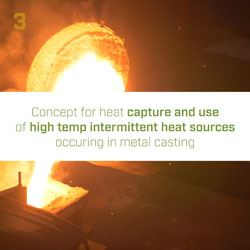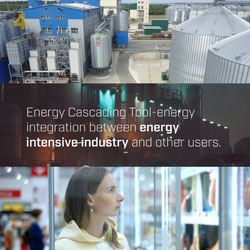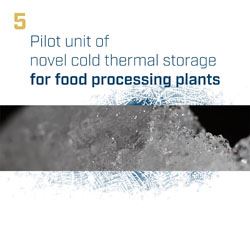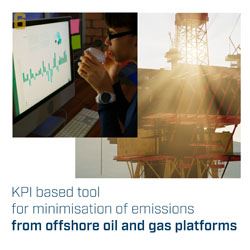 Full Annual Report 2020 PDF