Case Studies RA6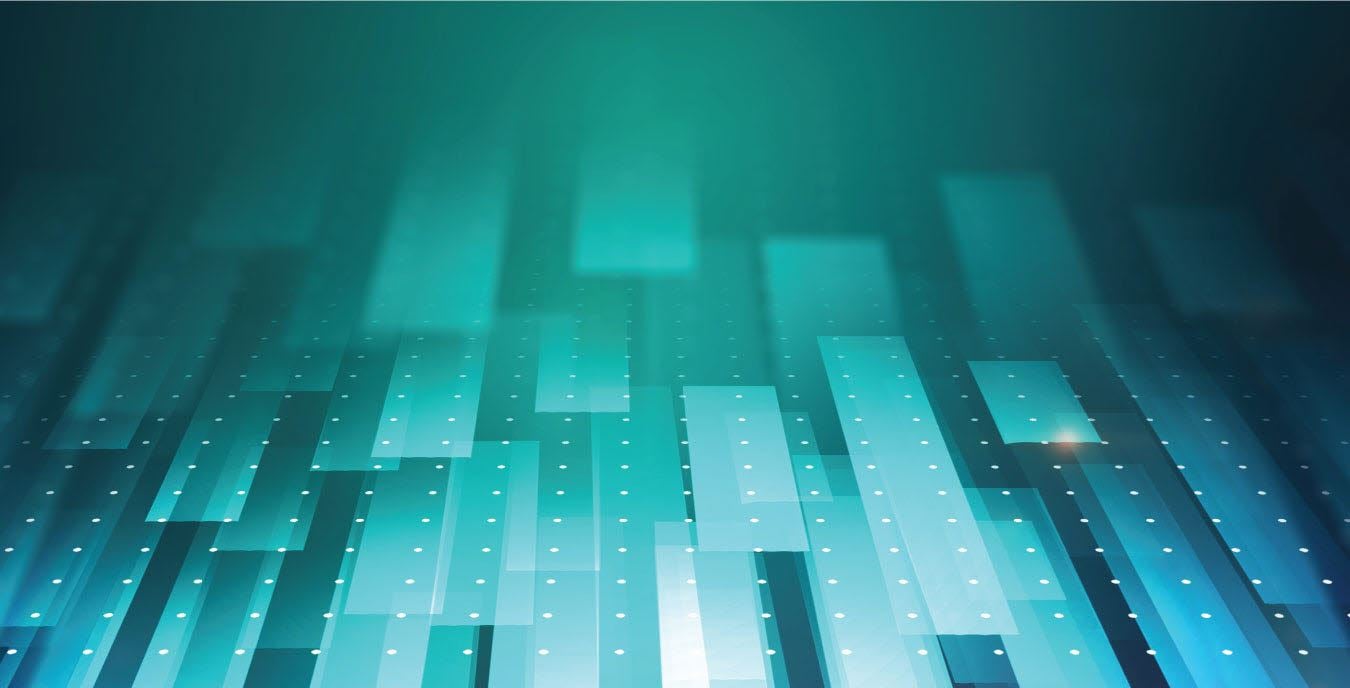 Case Studies are performed to promote HighEFF innovations and obtain measurable results from the implementation of HighEFF technologies in the different industrial sectors. The overall goals for the case studies are to develop technology concepts that can lead to a 20-30% reduction in specific energy use and/or a 10 % reduction in CO2 emissions through implementing technologies and solutions.
To obtain uniform results, we have developed a standard methodology for the case studies. Throughout HighEFF's lifetime, 5-6 case studies will be conducted for each industrial sector represented in the Centre. Each case study will provide important results for the industry, potentially spurring innovations and industrial implementation of HighEFF technologies. They may also provide input to the research in other RAs.
2020 Results
The energy savings at TINE dairy in Bergen were verified, and close to 40% energy savings were proven. The energy efficiency is still increasing and is likely to reach 50% or more when the dairy has been fine-tuned. This was achieved by integrating the heating and cooling demands at the dairy through heat pumps and thermal storage tanks. The overall energy flow over a week is presented in the figure. This is the first known dairy where all heating and cooling demands can be delivered by heat pumps, all the way from -1.5 °C to 95 °C. The results prove that the energy efficiency of industrial heating and cooling can be significantly increased by focusing on energy savings already at the design phase of new plants. The systems used are also relevant for several other industries, both in Norway and Europe, and the work has been summarised in a journal paper currently under review by peers.
We performed a case study evaluating the system impact of heat-to-power conversion from smelter off-gas at a generic aluminium production facility. Results from the case study indicate that the power production potential not only depends on the energy content in the surplus heat source, but also on the conditions in the surrounding gas treatment system. The case forms a better basis for understanding the optimal integration of heat-to-power systems in the aluminium industry. The work has been published in the Energy journal.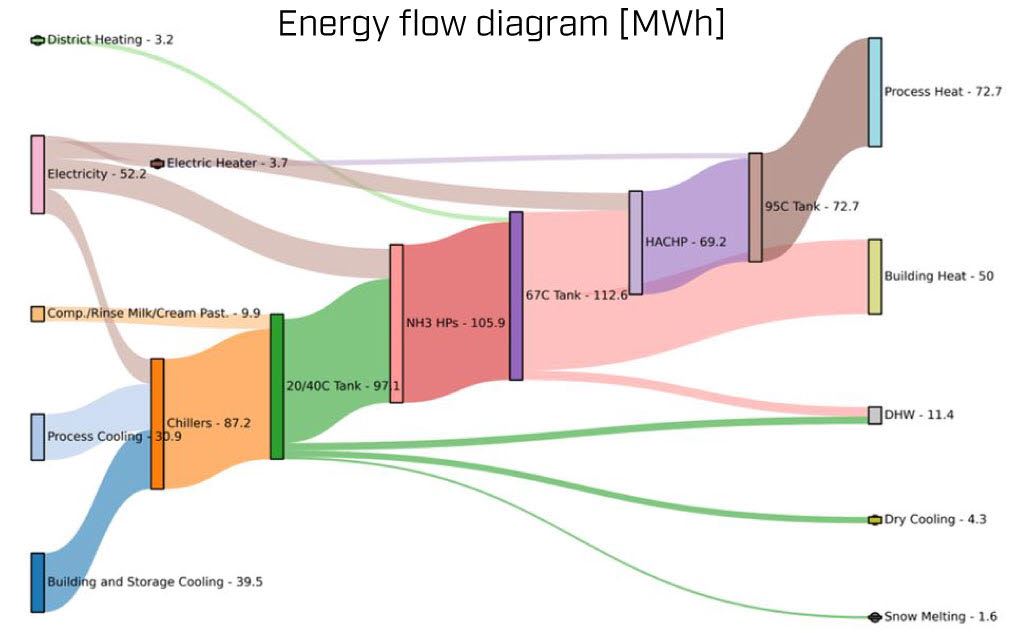 2019 Results
Metals & Materials
Dust is a commonly encountered problem in silicon and ferroalloy smelters. Thermal processes where liquid metal comes into contact with air typically generates a form of dust, known as fume. The fume is unwanted for several reasons, one of them being the occupational health of the operators of the plant. Other issues include dust emissions to the outdoor environment, material loss (decreased yield) and various challenges with respect to ventilation and gas cleaning systems, including off gas energy recovery units. One of the processes where fuming is substantial is the casting of the alloys, a process which also holds significant potential for improved energy efficiency and recovery.
In 2019, the effect of steam/water vapor on the fume generation from silicon during casting was studied. Overheated steam has proven useful in heat exchangers for the drying of aluminium alloys and was shown to improve the efficiency of the energy recovery.
However, the casting of silicon alloys takes place at a much higher temperature (>1500°C) than the drying operations (200-250°C). Also, previous studies have shown that air humidity and moisture increased the fuming from liquid silicon which, a priori, would be detrimental for the heat recovery.

The results from this study suggest that there may be less fume formation from liquid silicon under an atmosphere with a water partial pressure over 30%, compared to the fuming in humid air and moist atmospheres (with lower water partial pressures). Hence, the use of superheated steam atmospheres in energy recovery systems for the casting processes for silicon-rich alloys cannot be ruled out based on these results and it may constitute an interesting option for further investigations. In the future, smelters will need improved dust abatement methods as well as efficient energy recovery units for the casting processes. The two aspects will, however, need to be co-developed to avoid suboptimal solutions.
Oil, Gas & Energy
Case studies in 2019 evaluated high temperature heat pumps as a means of improving energy efficiency in industry. Three different industries were studied, including an electrified offshore oil and gas platform, a nickel refinery plant and an alumina production plant. All cases demonstrate a significant potential for improvement in energy efficiency using high temperature heat pumps. For instance, results show that implementation of heat pumps for steam production at the nickel refinery plant could reduce energy consumption by approximately 75 % compared to direct electric heating. Heat pump implementation could also reduce emission of CO2-equivalents by approximately 630 tons in this case due to the emissions associated with electricity consumption.
Potential savings by implementing heat pumps for steam production at a nickel refinery plant:

Food
The TINE dairy production site in Bergen went into production in summer 2019. The production site is based on a HighEFF case study which outlined that the heat demand of the factory can be covered with its own excess heat when using high temperature heat pumps. TINE Bergen is the first dairy in the world which does not use fossil fuel or direct electric heating. The primary energy consumption is therefore reduced by 40%. TINE was the winner of the Norwegian Heat Pump Award 2019 from "Norsk Varmepumpeforening" and the Heat Pump City of the Year Award 2019 in the DeCarbIndustry category from the European Heat Pump Association. The heat pump system was supplied by Hybrid Energi AS and supported by ENOVA.

Industry Parks
Case studies within Industry parks are so far focusing on identifying promising users of low temperature industrial surplus heat. Identifying promising users forms the basis of developing successful and efficient industry parks. Based on the results of an initial screening of potential surplus heat users in 2018, three promising cases were investigated in 2019: tomato production in greenhouses, warmwater fish production in recirculating aquaculture systems, and production of insects for both food and feed. Tomato production in greenhouses can be considered the easiest to implement as it is already done both in Norway and Europe. It can potentially lead to reductions in CO2-emissions of around 75 %, but only utilizes half of the available energy due to different heat losses to the environment in summer and winter. Warmwater fish production is the second most promising case and it is already utilized in several countries. Due to lower water temperatures, heat utilization is improved compared to the greenhouse case, but it requires the development of a Norwegian or European market. Insect production is the market with the highest growth, but is currently limited to niche applications.
2018 Results
Metals, Materials and Industry Parks
The use of waste heat from aluminium electrolysis has been studied as a case in WP6.1 and 6.4, jointly. For external use, several possibilities were investigated. Vegetable/fruit production in (heated) greenhouses, fish production on land, and the drying of algae seem to be good solutions, partly due to similar existing collaborations between different industries.
For internal use, pre-heating of raw materials has been investigated. Heating of anodes has proven efficient and beneficial, both for energy efficiency and process stability. Pre-heating of the alumina feed has been investigated as well but it seems that the pre-heating temperature would need to be least 500°C, a technical challenge yet to be resolved.
Oil, Gas & Energy
A new tool for evaluation of surplus heat upgrading and heat production at industry partner sites has been developed in collaboration with WP2.1 Heat Exchangers. The tool was applied to a case study on heat production at an electrified LNG plant, which also involved evaluation of a novel and compact heat pump concept that can potentially improve the cost-efficiency of large-scale heat pump implementation. The work package has also contributed to an evaluation of heat-to-power conversion at MIP with WP3.1 Energy-to-power conversion.
Food
Two main case studies were performed in 2018; one related to chocolate production and another related to fish meal production. The chocolate production requires large amounts of electricity and gas for heating. Until recently, no alternative to gas was available, but recent development of high temperature heat pumps now enables large reductions in energy use. The gas demand can be entirely or partially removed, and electricity for direct heating reduced by about 40-80 %. Results for the fish meal case show that the suggested modifications can provide energy savings of up to 55 %, with a reduction in CO2-emissions of over 60 %.
2017 Results
Metals, Materials and Industry Parks:
Novel and conventional uses of CO rich off-gas from Mn-alloy production have been explored based on input from several consortium partners. The most relevant ideas will be evaluated from two different perspectives in future work; an industrial cluster in Mo i Rana and a stand-alone plant in Sauda. Potential for new business opportunities and technological solutions will be prioritized when selecting ideas for further study. Spin-off activities include a KPN application to EnergiX on reduced CO2 emissions in metal production, which was granted in December 2017.
Oil, Gas & Energy:
The main activity in Oil, Gas & Energy was a case study on waste heat upgrading and heat production at an electrified LNG facility. Simulation results demonstrate that state-of-the-art, high temperature heat pumps can save in the order of 30 % electricity consumption at the facility compared to a scenario where the total heat demand is covered with electric heating. The work package has also been involved in a spin-off KPN application to PETROMAKS2 on compact bottoming cycles for offshore use entitled COMPACTS2, granted in December 2017.
Food:
5 initial studies of different industry cases relevant for the food sector have been completed, with focus on novel concepts for thermal upgrading of excess heat and improved process efficiency. Applications for support funding by ENOVA have been submitted and approved for two of the cases, including a green field plant at TINE that is currently in the design phase. For this case, more than 38 % reduction in electricity demand and 40 % reduction in CO2 emissions has been determined using state-of-the-art heat pumps.