Research group Industrial and Marine Biotechnology
The IMB group holds leading competence and works within the design and optimization of biotechnological processes, including an understanding of their feedstocks and products.
---
Our work supports the shift to blue-green sustainable industries, and is used for the production and application of biopharmaceuticals, enzymes, ingredients, biopolymers and materials for human medicine, aquaculture, food and feed, and other sectors.
Research areas
Microbial processes, strain and process development and modelling
Novel biopharmaceuticals
Enzyme production and characterization
Microbiology
Biomass processing, separation and new applications
Biopolymers and biomaterials
Fish health
New food and feed ingredients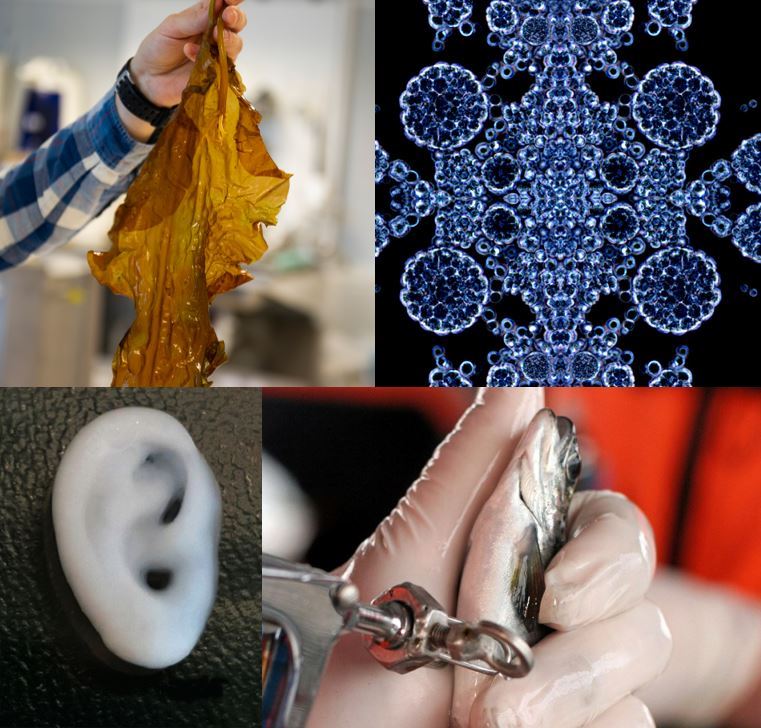 Research approach
We have a large industry network and use our core competence, academic collaborations and state-of-the-art infrastructure to work across entire biobased value chains for solving key industrial, environmental and societal challenges.
Infrastructure platforms and competence
Fermentation platform with micro- to pilot-scale equipment and automated systems.
Bioinformatics and modelling.
Molecular biology and genomic analyses.
Processing lab for biorefinery of macroalgae and other biomasses.
Bioprinting platform for material fabrication, 3D cell models and tissue engineering.

Employees in the research group for Industrial and Marine Biotechnology