Europe's ambitious energy and climate goals are heavily dependent on critical raw materials such as Rare Earth Elements (REEs). The largest end-user of REEs is the permanent magnet (PM) industry for electric mobility and renewable energy technologies. The growth in those strategic sectors till 2050 is expected to increase the demand of Neodymium (Nd) and Dysprosium (Dy) by ~4 and ~12 times, respectively. However, Europe depends 100% on REEs imports and there are no market-ready substitutes. Despite the fact that significant amounts of end-of-life (EoL) products containing REE-based PMs are collected in Europe, the current recycling processes do not allow PMs recovery, and therefore they are lost downstream.
To face this challenge, the REEPRODUCE project aims at setting up, for the first time, a resilient and complete European REEs-recycling value chain, at industrial scale. The recovery of REEs will be realized at competitive cost compared to REEs primary production in China (at least 25% cheaper), with environmentally friendly and socially sustainable technologies. REEPRODUCE will capitalize on the knowledge generated in previous projects and will try to solve all remaining technical challenges along the value chain and construct pilots able to produce 70 t of PMs per year from variety of EoL products bearing Nd-based PMs.
SINTEF coordinates the implementation of the whole project and has a key role in the development of the high temperature electrolysis pilot to produce rare earth alloys for permanent magnets.

Partners
In total, 15 partners from 8 different EU-countries, large (7), small and medium-sized enterprises (4), research and technology organizations (4), covering the whole European rare earth elements' recycling value chain:
SINTEF AS, Norway, Coordinator
INDUMETAL RECYCLING SA, Spain
REVAC AS, Norway
EUREGIO RECYCLING BELGIUM BV, Belgium
HYDROMETAL SA, Belgium
MAGNETI LJUBLJANA DD, Slovenia
ELKEM AS, Norway
BRONNEBERG BV, The Netherlands
DISKUS POLSKA SP ZOO, Poland
PNO INNOVATION, Belgium
TORATECNICA SLU - SENSE2SORT, Spain
Inovertis-A3i, France
FRIEDRICH-ALEXANDER-UNIVERSITAET ERLANGEN-NUERNBERG, Germany
FUNDACION TECNALIA RESEARCH & INNOVATION, Spain
ASOCIACION CENTRO TECNOLOGICO CEIT, Spain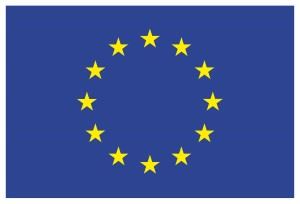 This project has received funding from the European Union, GA No. 101057733.