Application of new products with reduced environmental impact in the area of green industry innovation by JSC MADARA Cosmetics
Working together for green, competitive and inclusive Europe
Working together with SINTEF, we have improved our gel formula (SOS Hydra Intense Rose Jelly) to achieve a better sensory experience.
---
Within the project, we have developed two new facial moisturisers in the Sensitive range designed for people with sensitive skin. The suitability of the products for sensitive skin has been confirmed by the Finnish Allergy, Skin and Asthma Federation.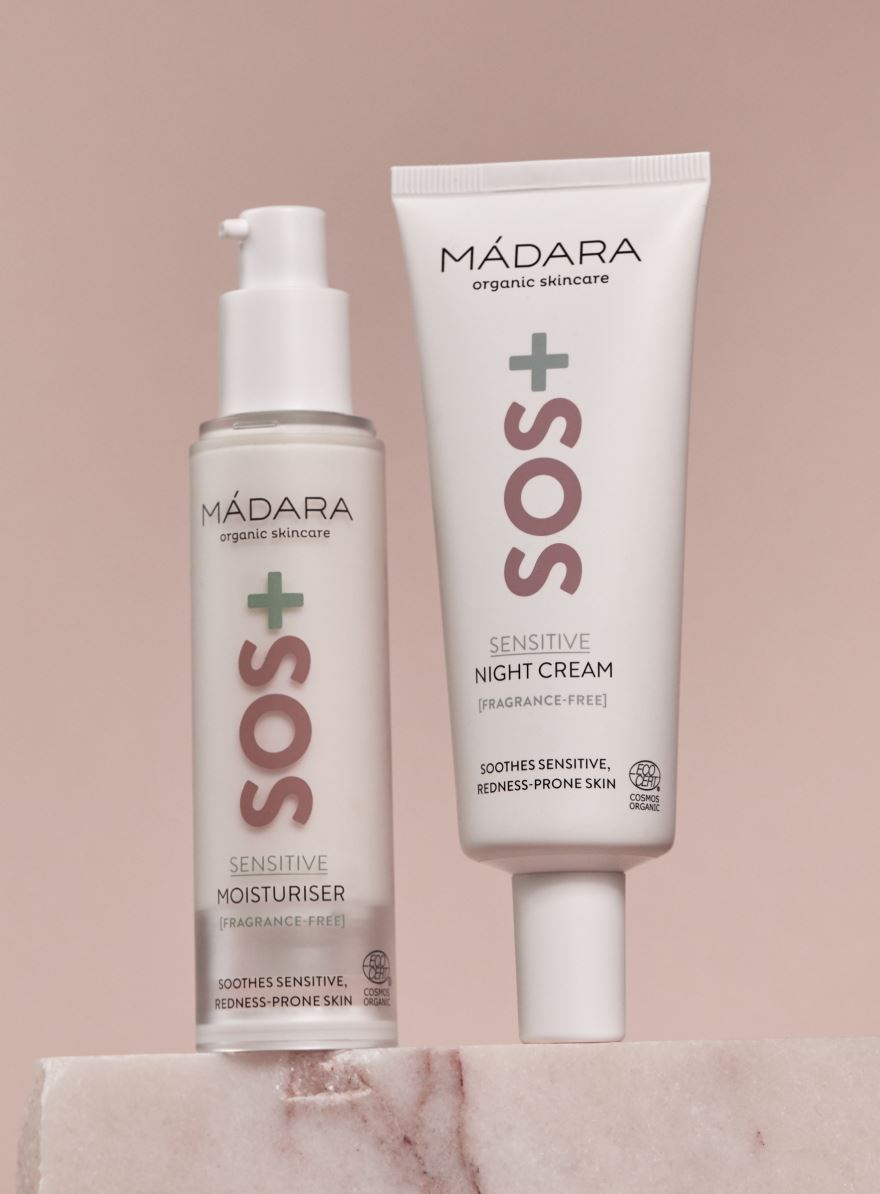 We have successfully developed a mineral face powder formula and continue working to improve the powder shades. Simultaneously, we are working to scale up our production processes to match output volumes. We are also continuing to develop other powdered products focusing on blush, highlighter and bronzer formulas and shades. At the same time, we are working on process improvements to achieve better pigment-base mixing.
The new equipment delivery and installations have been successfully completed. In July 2023, we installed an industrial vacuum mixer for making emulsified products. We have already run all the commissioning tests and made the first product batches. It is one of the largest product manufacturing machines at the MÁDARA Cosmetics production site, with a working capacity of up to 1,100 litres, and it allows the making of new types of products. We have also received and installed a new lab-size vacuum mixer which will be used for making both emulsions and make-up products. With this new equipment, we can significantly reduce our consumption of production resources and raw materials and scale it at any stage from product development to manufacturing.