To reduce the impact of climate change, the world needs to reduce the CO2 emissions and nearly reach net-zero emissions by 2040. Although strategies to reduce emissions, such as renewable energy, carbon capture and storage or utilization (CCS/CCUS), energy efficiency and avoiding deforestation are all critically important, it may not be enough to reach the 1.5 °C target of the Paris Agreement.
Reaching net zero and beyond requires strategies that actively remove CO2 from the atmosphere, and several technologies are possible, among other:
Direct air capture
BECCS
Reforestation
CO2 capture from water
Seeweed carbon capture removal
SINTEF has allied with the industry cluster Green Industry cluster ( GIC), Herøya Industrial Park (HIP) and the University of South Eastern Norway (USN) to establish the CC+ Centre.
Focus is to explore, develop and test technologies that as a net effect will remove CO2 from the atmosphere.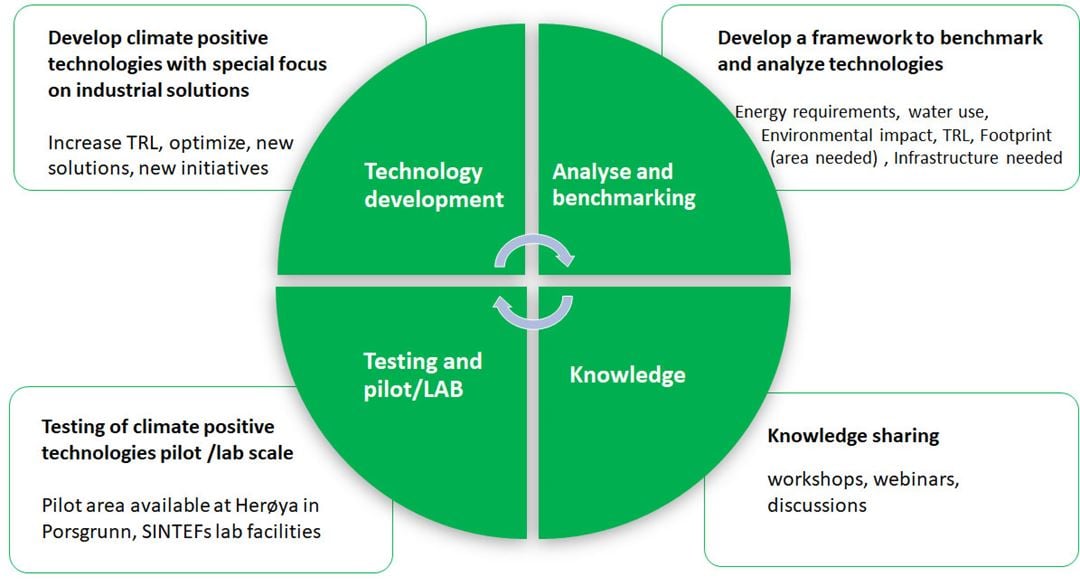 Background and history of the center
The Grenland region, an industry intensive area in Norway, did a survey investigating the potential to become a climate neutral industry region in 2040.
The conclusion was that they can do it- but a huge effort in climate positive technologies are needed.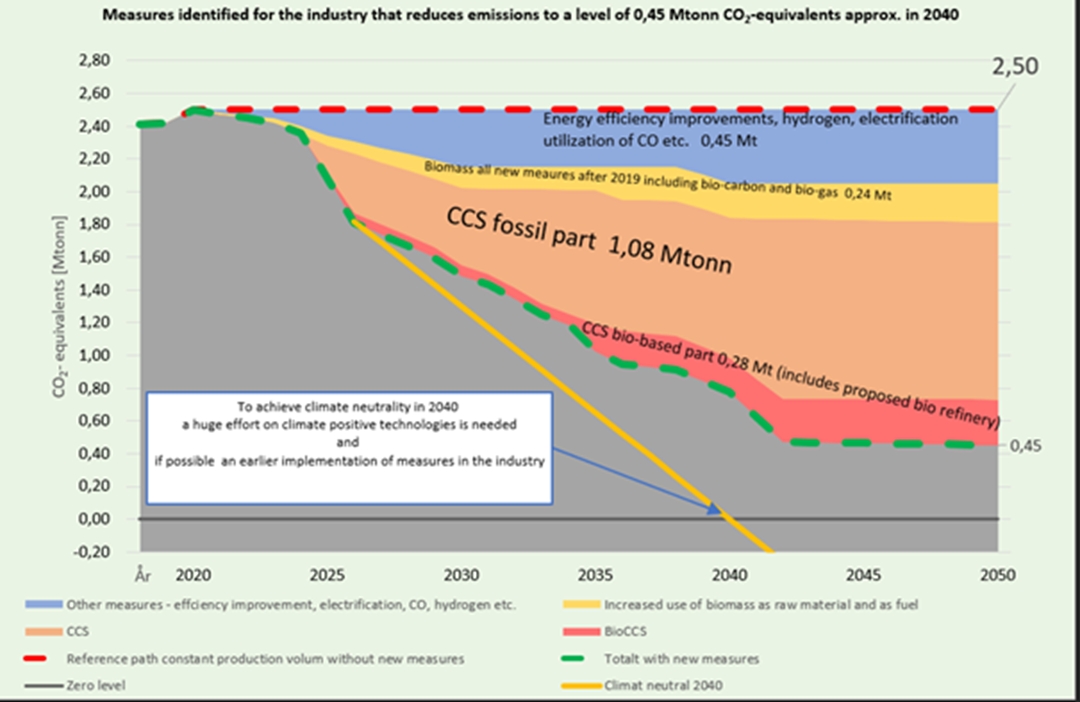 CC+ arranged a webinar regarding Direct air capture the 9th of March 2022.The recording of the webinar is available here. https://www.youtube.com/watch?v=Q5XrZlJC7gs
The agenda for the webinar was: