It is expected that industrially produced foods are safe to eat. People should not experience food poisoning or illness after eating these types of food. The consequences of a high-volume product that is hazardous to health coming onto the market can be very serious, primarily for consumers, but it can also lead to negative media coverage and the production company's owners, managers and employees being both liable for damages and criminally liable.
The primary idea behind BioDry is to develop new drying technologies that reduce the amount of water on processing equipment after washing in order to prevent bacterial growth. The technologies give food manufacturers access to equipment that contributes to:
increased food safety
reduced food waste
reduced production costs
reduced use of water, detergents and disinfectants, i.e. environmental impact
In the BioDry project, new technologies will be developed for better food safety, adapted to the areas that are most at risk with regard to bacterial growth and contamination from food equipment. The challenge is to develop technology that works and meets requirements regarding effect, speed, energy use, HSE and profitability. The challenges are also related to how one can adapt the technology to different and complex machines and to document the effect. In order for new technology to be implemented in the best possible manner, it is necessary to take into account the users, cleaning routines and existing production equipment, and this is where AR technology (augmented reality – visual methods) will be a new tool.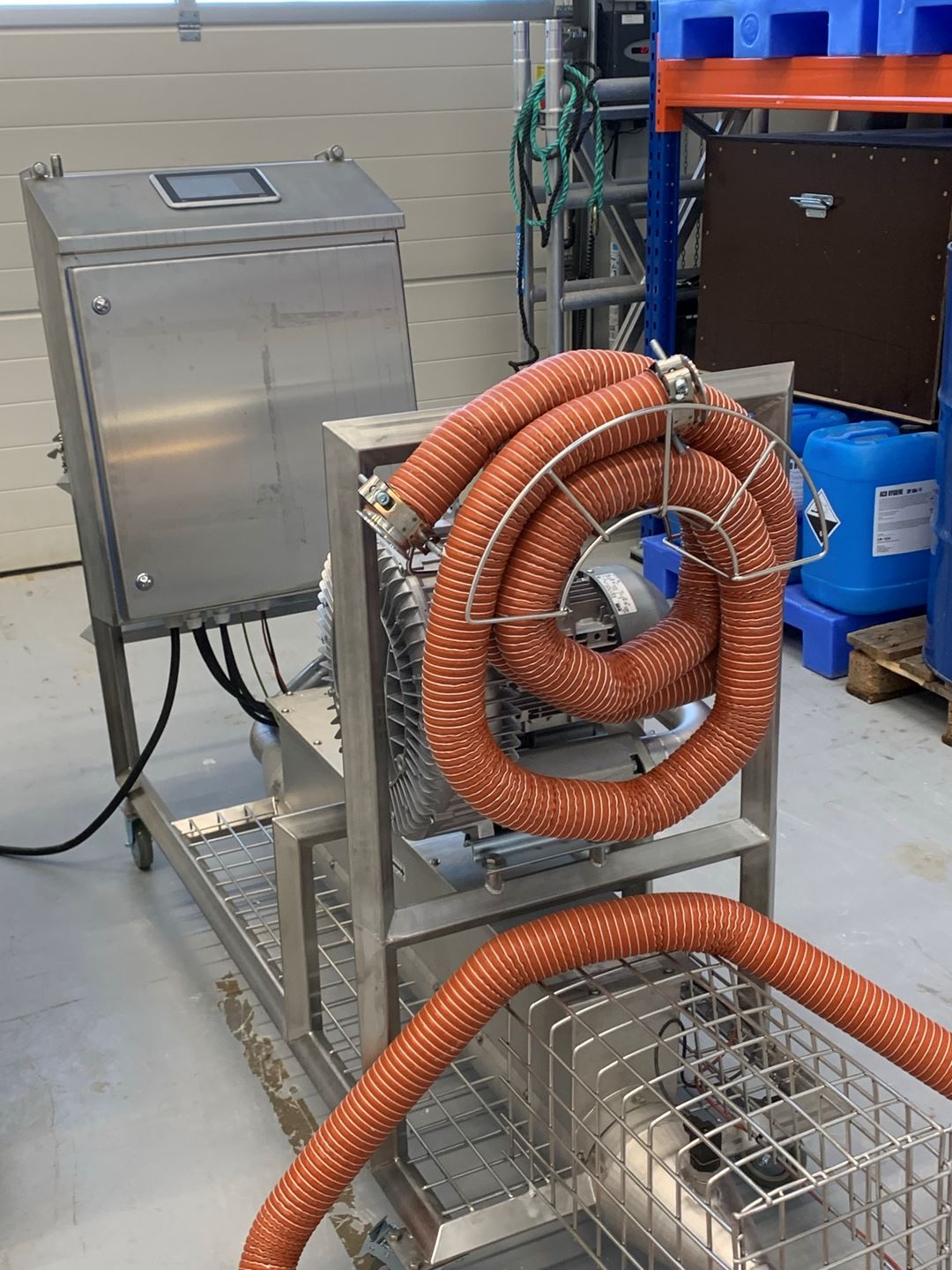 Erlend Indergård is the Project Manager at SINTEF Ocean, and he is also the work package manager regarding the development of drying systems for processing equipment. Jonathan Sjølund Dyrstad manages the work on the development of tools and software connected to AR technology.