PCM-STORE
Main objective
Develop the knowledge required to implement affordable and efficient low/medium-temperature PCM thermal energy storage (PCM-TES) units for applications in the industry.
---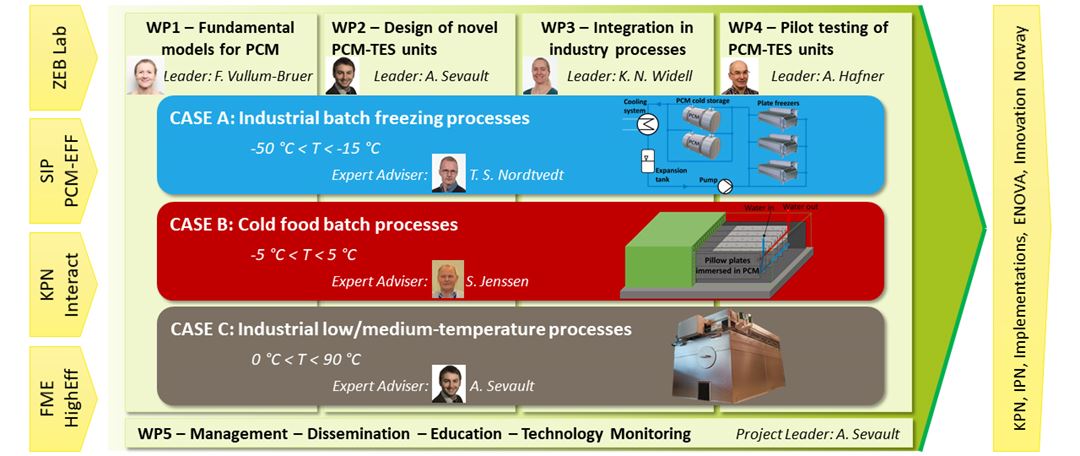 Application of PCMs requires a thorough understanding of limiting phenomena such as supercooling, low thermal conductivity, phase separation and low heat transfer rate.
PCM-STORE will combine detailed numerical modelling of these phenomena, dynamic system modelling of the PCM-CTES units integrated in selected industrial applications, experimental validation of the models as well as lab-scale pilot demonstrations.