BIGCCS - International CCS Research Centre
CO2 value chain
---
CO2 chain analysis, environmental impacts, and safety
Overall objective:
To enable CCS value chain assessment as a means for selecting the most cost-effective options for CCS and to evaluate additional parameters such as environmental impacts and risk assessment.
Contribution to one or more of the overall goals/objectives of BIGCCS
The CCS value chain integrates assessment of the whole chain (capture, transport and storage) in order to select the most cost-effective CCS chain and decrease the overall cost of implementing CCS chains.
The CCS value chain methodology also includes other assessments such as the environmental impact in order to evaluate CCS chains completely and avoid problem shifting.
Achievements thus far:
Development of a consistent and transparent multi-criteria framework for assessment of CCS chains (Figure 1).
Development of modules estimating the costs and climate impact of different parts of the CCS chain (capture, transport and storage).
Assessment of the impact of the CO2 concentration on an amine-based post-combustion CO2 capture process by including the technical, economic, and environmental assessments together as shown in Figure 2.
Systematic evaluations of pipeline and shipping transportation and quantifications of how important parameters impact this decision (Figure 3).
Quantifications of the impact of the CO2 capture plant capacity on the capture cost in the case of a coal power plant with flexible profile to promote better capacity selection and better investment decisions.
Economic evaluations of flexibility and associated plant operation parameters through an analysis of a base load coal fired power plant with flexible post combustion CO2 capture in a market with cyclical electricity price patterns.
Number of papers, presentations, etc.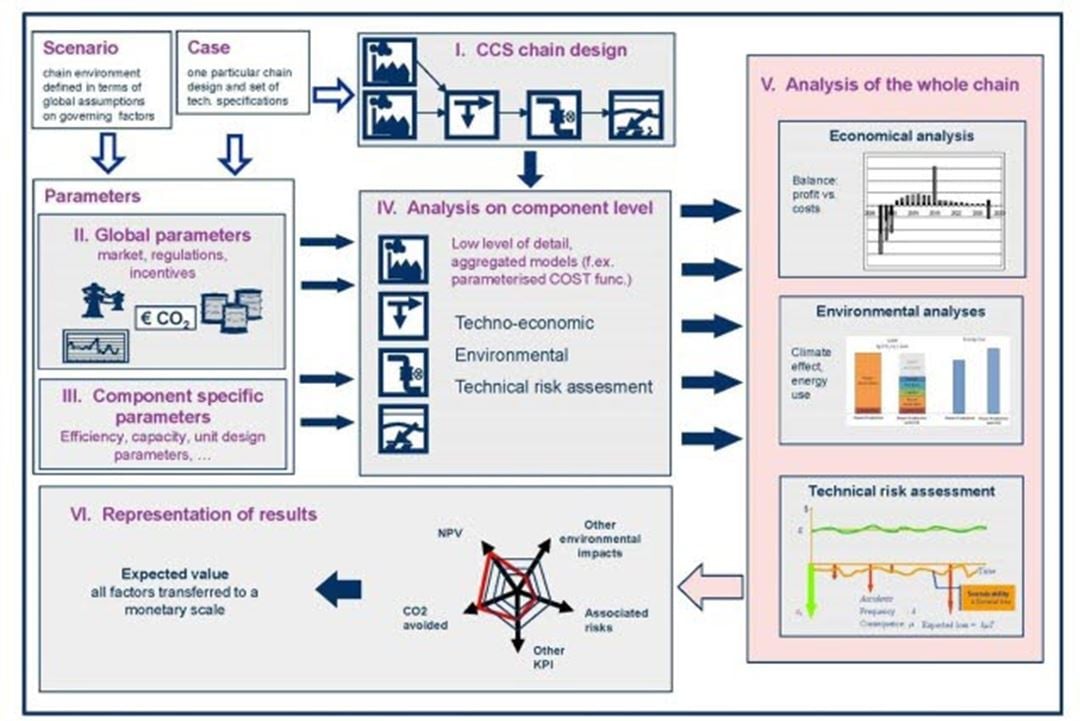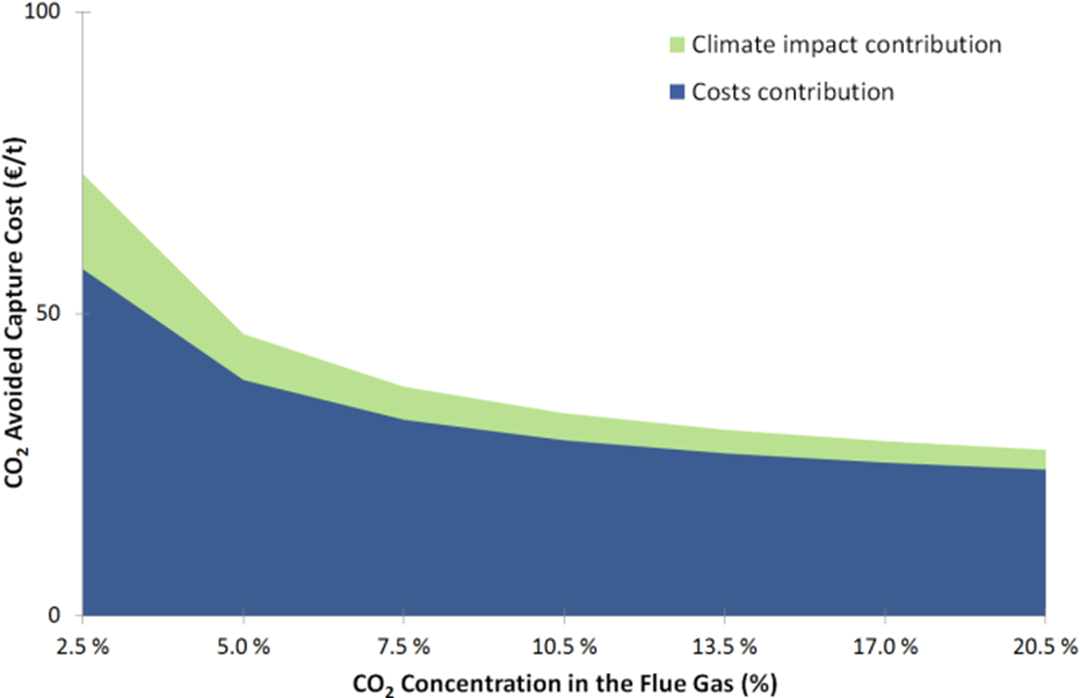 Collaboration with other FMEs on Economic and Policy Incentives for CCS (new task in 2014)
Overall objective:
To explore measures and policies that stimulate innovation and dissemination of CCS through collaborations with other FMEs on social science and policy.
Contribution to one or more of the overall goals/objectives of BIGCCS
This task examines policy tools and measures that stimulate further development of CCS chains to reduce the cost per ton of CO2, and required market-based incentive mechanisms for CCS chains to become commercial.
Goals 2014:
Develop collaborations with the other FMEs including politics and social science perspectives established in 2010

Especially with the CICEP (Strategic Challenges in International Climate and Energy Policy) led by Professor Arild Underdal, University of Oslo.

Conduct workshops with these FMEs to exchange knowledge, information and results that could lead to case studies on economic and policy incentives for CCS.