Kristina Norne Widell
Senior Research Scientist
---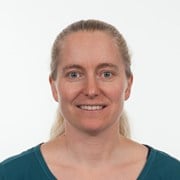 Unit:

Department:

Office:

Trondheim
Education
Kristina received her Ph.D. degree in Energy and process engineering from the Norwegian University of Science and Technology (NTNU). The title of her thesis was "Energy efficiency of freezing tunnels – towards an optimal operation of compressors and air fans", in which she explored industrial fish freezing systems.
Competence and research areas
Kristina is a senior research scientist. Her research addresses mainly processing technology and systems for food industry, especially related to refrigeration and food cold chains. Examples of activities are increasing energy efficiency, reducing GHG emissions, increasing utilisation of natural refrigerants, improving product quality, and reducing food waste.
Linkedin
https://www.linkedin.com/in/kristina-widell-40a9b529/
ResearchGate
https://www.researchgate.net/profile/Kristina-Norne-Widell
ORCID
Contact info
Visiting address:
Brattørkaia 17 C
Trondheim