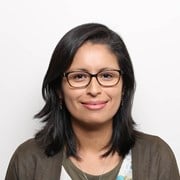 Architect, PhD in Architecture from NTNU. Over 10 years of experience as a researcher in topics such as daylight/light in architecture, visual perception, environmental aesthetics, quantitative methods, experimental research, virtual reality and transport.
Expertise in light in architecture and in human perception of the built environment. Currently working with VR and like to research about how people perceive different scenarios in either architectural or transport context with the use of VR.
Education
Professional Title of Architect - Universidad Ricardo Palma, Lima - Peru.
PhD in Architecture - Norwegian University of Science and Technology (NTNU), Trondheim - Norway.
Competence and research areas
Architecture, Daylight, Light, Lighting, Visual perception, Environmental aesthetics, Virtual Reality (VR), Experimental research, Transport