Norway has the potential to build a sustainable, circular value chain within battery material production.
SUMBAT will be the first step to create the most sustainable battery value chain in the world, established in Norway. The project's expected results and effects
Reduce CO2-footprint from Norwegian battery production
Commercialization of Norwegian battery industries
Enable the emerging Norwegian battery ecosystem to create employment
Reach the full value creation potential for the Norwegian battery segment (18 M€/year in 2050)
Provide access to open infrastructure for new industrial innovations for development of battery materials and cells
Develop digital tools for predicting battery lifetime/degradation and safety
Contribute to the transition to a circular economy by introducing recycled materials in the production of new batteries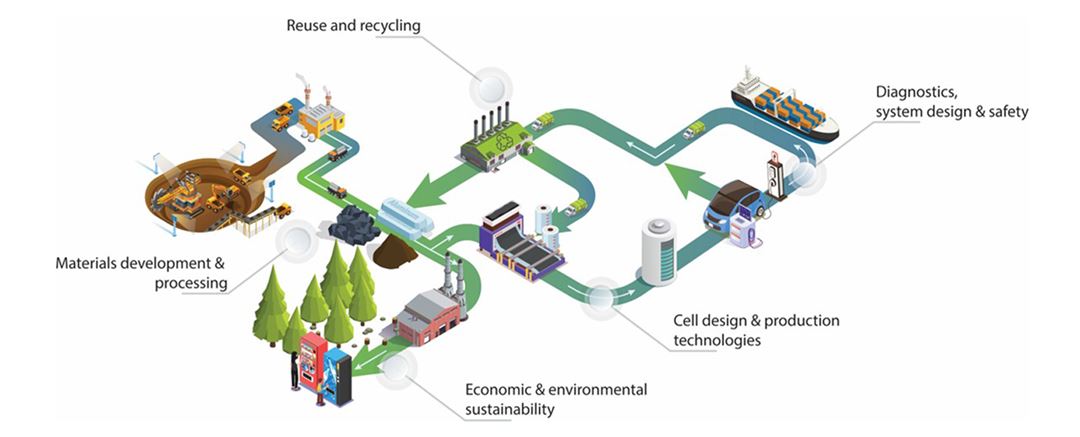 The project consists of five industry driven subprojects financed by Innovation Norway, one subproject on infrastructure financed by SIVA and one competence building project (SUMBAT-KSP), financed by The Research Council of Norway.