ReSoURCE is in the process of developing a solution for this by creating a multi-sensor sorting unit. Different types of optical sensing technologies combined with the knowledge in process and powder technology can be used to sort out components in refractory materials which are currently landfilled.
With the goal of a green and digital transformation of the refractory recycling value chain, the project ReSoURCE will innovate the entire recycling industry in the European refractory industry. When the project reaches its targets, it can contribute to massive annual CO2 reductions, up to 800 kilotons per year, and energy savings of up to 760 GWh per year.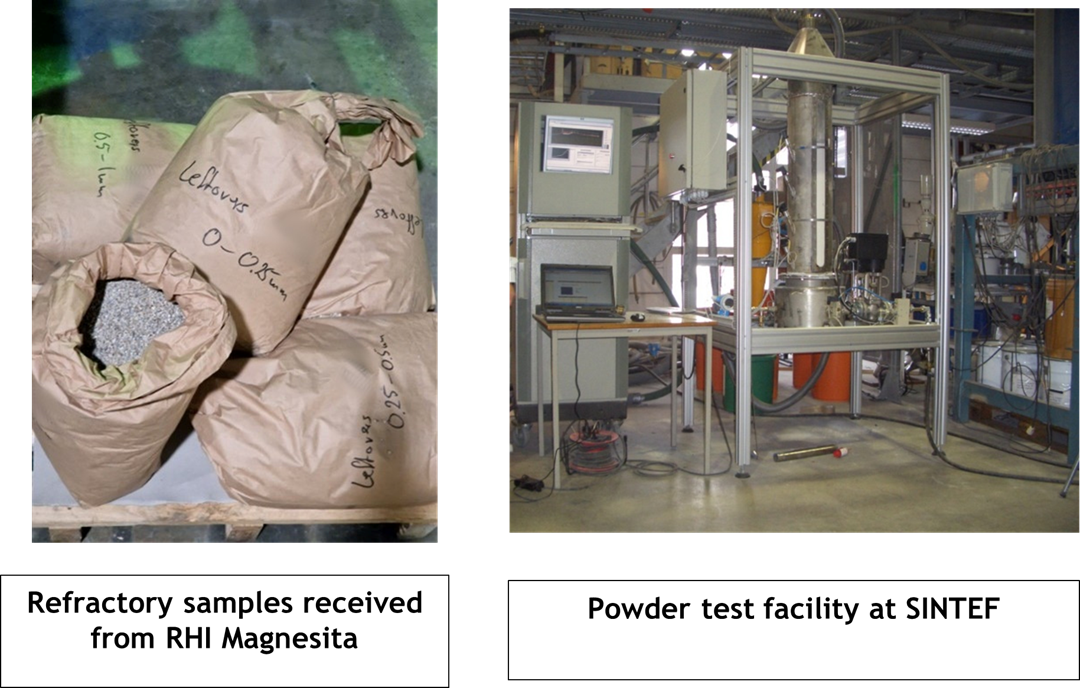 The project was started with an aim to develop sorting solutions for refractory recycling to facilitate circular economy.
In refractory recycling, the fine fractions are mostly disposed. The challenge is to recover these fine fractions from the refractory waste through direct sorting methods. SINTEF's strong competence developing lab, pilot, and industrials scale solutions in powder science and technology is playing an important role in developing this sorting method.

Powder Hall facility (located in Porsgrunn) of SINTEF is being used to carry out experiments related to the sorting of fine fractions.

The project is funded by the European Health and Digital Executive Agency (HaDEA) in the Horizon Europe Framework program (HORIZON) under the grant agreement number 101058310. The total budget is € 8.5 million. €6 million EU are funded by the EU, €1 million by the UK. The project's duration is from 06/2022 – 11/2025 (42 months). The consortium consists of 9 members (4 academia / 5 industry). Partners come from Austria, England, Germany, Ireland and Norway. The project is led by RHI Magnesita. Other partners involved in the project are LSA GmbH (GER), Fraunhofer Institute ILT (GER), SINTEF (NOR), Montanuniversität Leoben (AT), Innolas Laser GmbH (GER), NEO (NOR), CPI (UK) and Crowdhelix (IRE).
Project period: 2022 - 2025
Total budget: 8.5 M€
Funding source: European Union