NCS C+ – The Norwegian Continental Shelf: A Driver for Climate-Positive Norway
About NCS C+
The main goal of NCS C+ is to advance the development of four, climate-positive technologies. These four climate-positive also enable to leverage the assets of the Norwegian Continental Shelf (NCS) to support the safe and cost-efficient implementation of the CO2's subsequent transport and storage.
---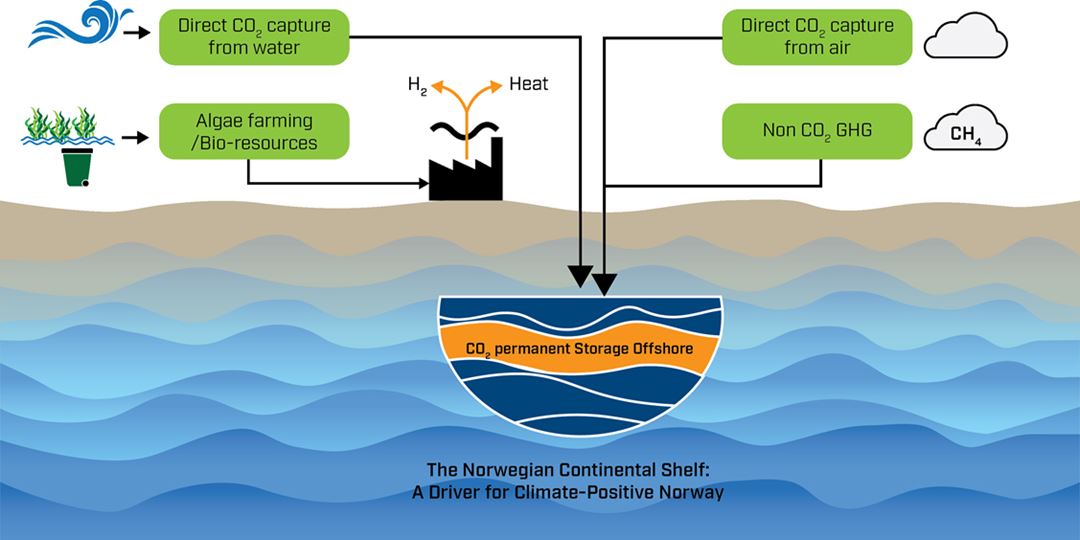 To reach this goal, NCS C+ has outlined seven objectives:
To develop and mature four climate-positive technologies through modelling, experiments, and testing, in order to provide a basis for their implementation in the short- and long-term;
To develop a methodology that enables climate-positive to be benchmarked based on their large-scale contribution to achieving global climate goals in regard to technical, cost and environmental aspects;
To evaluate the techno-economic, socio-economic and environmental performances of the selected climate-positive concepts in order to identify the most promising ones and their potential drawbacks;
To provide insight into how climate-positive technologies can be integrated into the repurposing potential of infrastructures, assets and competences on the NCS in order to drive a climate-positive Norway;
To provide insight into the legal aspects and public acceptance of climate-positive technologies;
To develop a roadmap for the industrialisation and future widespread future exploitation of climate-positive technologies driven by the NCS, conveying the lessons learned within the project as well as recommendations; and
To strengthen international collaboration and establish Norwegian leadership on climate-positive technologies.