The European energy system is now entering a transition to a low-carbon future in accordance with the COP21 agreements and European Union targets and objectives set for 2020, 2030 and 2050. Energy models currently in use for the planning, support and verification of energy policies at national and European levels fail to fully encompass and integrate all the new challenges raised by the transition. Such challenges include decentralisation and variability in electricity supply, the need for flexibility, short- and long-term market dynamics, energy system integration, the deployment of innovative technologies, and the interactions between increasing numbers of independent agencies acting in liberalised markets.
The Open ENTRANCE project addresses these challenges. Its aim is to develop, apply and disseminate an open, transparent and integrated modelling platform designed to assess low-carbon transition pathways in Europe. The platform will be populated with a suite of state-of-the-art modelling tools that will process data derived from the multiple dimensions of the energy transition. It will facilitate and improve dialogue between researchers, policy makers and industry during examination of the key issues linked to the transition.
Open ENTRANCE will improve the relevance of energy modelling approaches in a number of different ways:
by optimising the quality of models included in the modelling platform
by linking models to enable faster analytical work and the performance of sensitivity analyses
by incorporating large-scale empirical data on human behaviour into energy modelling tools
by combining detailed bottom-up and top-down approaches
by enabling comparative studies using different models
Open ENTRANCE will demonstrate the functionality of the platform by conducting scenario-building exercises, in-depth (case) studies and macro-economic analyses of the transition. The resulting energy transition pathways will form the basis for recommendations provided to inform policy makers.
The platform will enable third-party users to link their own tools to the database and conduct comparative studies with the results from the Open ENTRANCE project. The consortium partner IIASA will guarantee that the database will remain freely accessible for at least ten years after the end of the project. If new projects wish to use the platform, further development will be possible.
The Consortium includes 14 partners:
Technical University Wien, Austria
Denmark Technical University, Denmark
Technical University Berlin, Germany
KADIR HAS University, Turkey
NORGES TEKNISK-NATURVITENSKAPELIGE UNIVERSITET (NTNU), Norway
UNIVERSIDAD PONTIFICIA Comillas, Spain
DEUTSCHES INSTITUT FUR WIRTSCHAFTSFORSCHUNG (DIW), Germany
Fraunhofer IEE, Germany
ENERGIEINSTITUT AN DER JOHANNES KEPLER UNIVERSITAT LINZ VEREIN, Austria
ELECTRICITE DE FRANCE (EDF), France
INTERNATIONALES INSTITUT FUER ANGEWANDTE SYSTEMANALYSE (IIASA), Austria
NEDERLANDSE ORGANISATIE VOOR TOEGEPAST NATUURWETENSCHAPPELIJK ONDERZOEK TNO, Netherlands
Stiftung World Future Council (WFC), Germany
SINTEF Energi, Norway, Coordinator
Dr. Ingeborg Graabak at SINTEF Energy Research will coordinate the project, and the World Future Council will be responsible for dissemination and communication.
Open ENTRANCE will host a number of workshops to promote stakeholder discussion, the Energy Modelling Platform for Europe (EMP-E) conference and a workshop for the European Parliament. So far, there are 45 stakeholders in the project, among other the largest energy companies in Europe.
SINTEF Energy Research will use Open ENTRANCE as a basis for the development of associated or similar projects and activities. The project provides an opportunity to develop Norwegian modelling expertise and to demonstrate possible roles for Norwegian hydropower in a future European low-emissions energy system.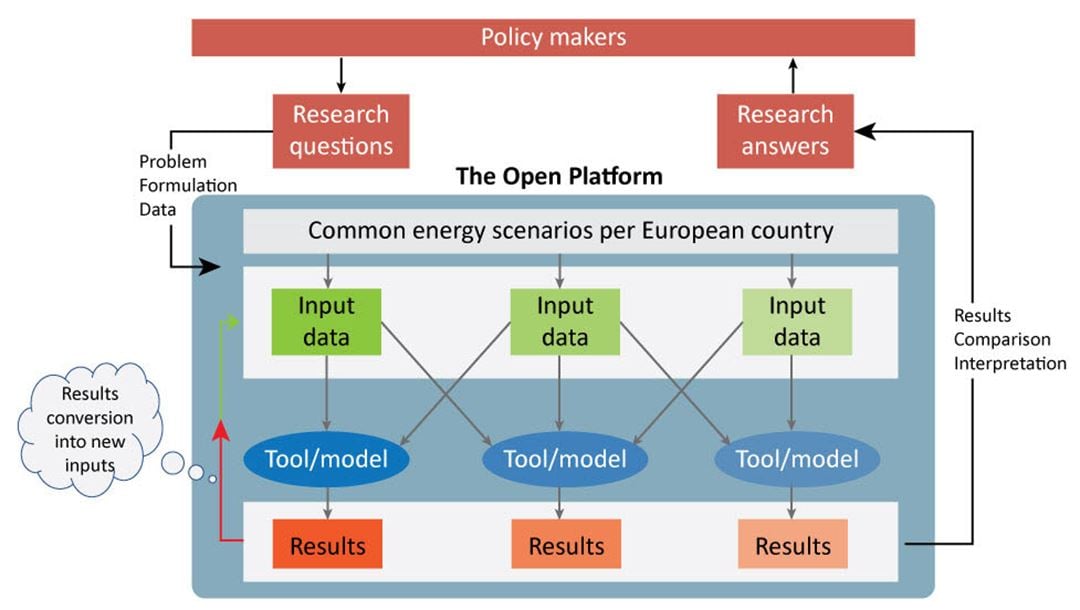 Open ENTRANCE is a 4-year project that started in May 2019. The budget is almost EUR 5 million. The project will build on a number of existing domestic and European energy modelling projects.
EU Grant no 835896-999513221