ACCURATE multiphase flow predictions for long tiebacks and subsea developments
Results
Results from ACCURATE multiphase flow predictions for long tiebacks and subsea developments (PETROMAKS2 project 281881)
---
Project partners: LedaFlow Technologies, SINTEF, Kongsberg Digital, ConocoPhillips, TotalEnergies.
Accurate flow predictions for long tiebacks and subsea developments are imperative for safe and cost-efficient pipeline transport of oil and gas. The results from the innovation project ACCURATE enables the commercial multiphase flow simulator LedaFlow to do just that.
According to Rystad Energy, long tiebacks will become more common as up to 70 % of the resources to be developed on the Norwegian Continental Shelf (NCS) in the future are likely to rely on subsea tiebacks. This is due to lower development and operational costs as well as a reduced CO2 footprint. Improved subsea systems are recognised as the dominant technology improvement area. It may add significant amounts to the resource base from a combination of increased tie-in distances that enable production outside of today's limits, and life extension of hosts enabling production that would otherwise have been lost.
The innovation project ACCURATE (2018-2020) has responded to the need for more accurate tools for simulating transport of unprocessed well stream over large distances. The project was executed in close collaboration between researchers, developers, and LedaFlow end users in the oil companies. By leveraging the collective expertise in the ACCURATE consortium, new unique experimental data was used to develop accurate predictive models and quickly bring them to the market.
Accurate prediction of slugs
One key achievement from ACCURATE is the successful Slug Capturing 2 model which makes LedaFlow a world leading technology on slugging predictions. It can help oil field operators to prevent oil spill accidents as well as other serious operational and safety issues at affordable development cost. Major operators have already started using the new LedaFlow Slug Capturing 2 model for optimal design of deep-water riser, enabling cost reductions while maintaining operational safety.
Improved predictions of wall wetting in gas pipes
Another accomplishment in ACCURATE is the development and commercial release of a new LedaFlow model for predicting liquid film at the wall in gas-dominated flow. The improvement reduces the uncertainty in the pressure drop predictions for long gas pipes, thereby reducing the design margin on pipe size and other cost-driving investments as well as the energy use. This is important for the development of long tiebacks associated with new gas fields.
Enhanced ability to simulate oil-water interaction
Furthermore, significant improvements have been made in LedaFlow's ability to simulate oil-water interaction. A new model has been developed to predict the regime transition between separated oil-water to fully dispersed oil-water in three-phase flow. This model is important for predicting the flow resistance in liquid dominated systems, which depends critically on the oil/water flow regime. In addition, a new model for predicting the interfacial shear stress between oil and water developed has been released. It improves prediction of water accumulation, which is critical for preventing corrosion problems in oil transport lines, which could potentially lead to oil leaking into the environment.
Accurate prediction of vertical three-phase flows
Finally, improvements are made in three-phase vertical flows. Based on new data acquired in 2020, the gas entrainment model in LedaFlow has been improved to account for previously unseen three-phase effects, yielding more accurate pressure drop predictions in in near-vertical pipes.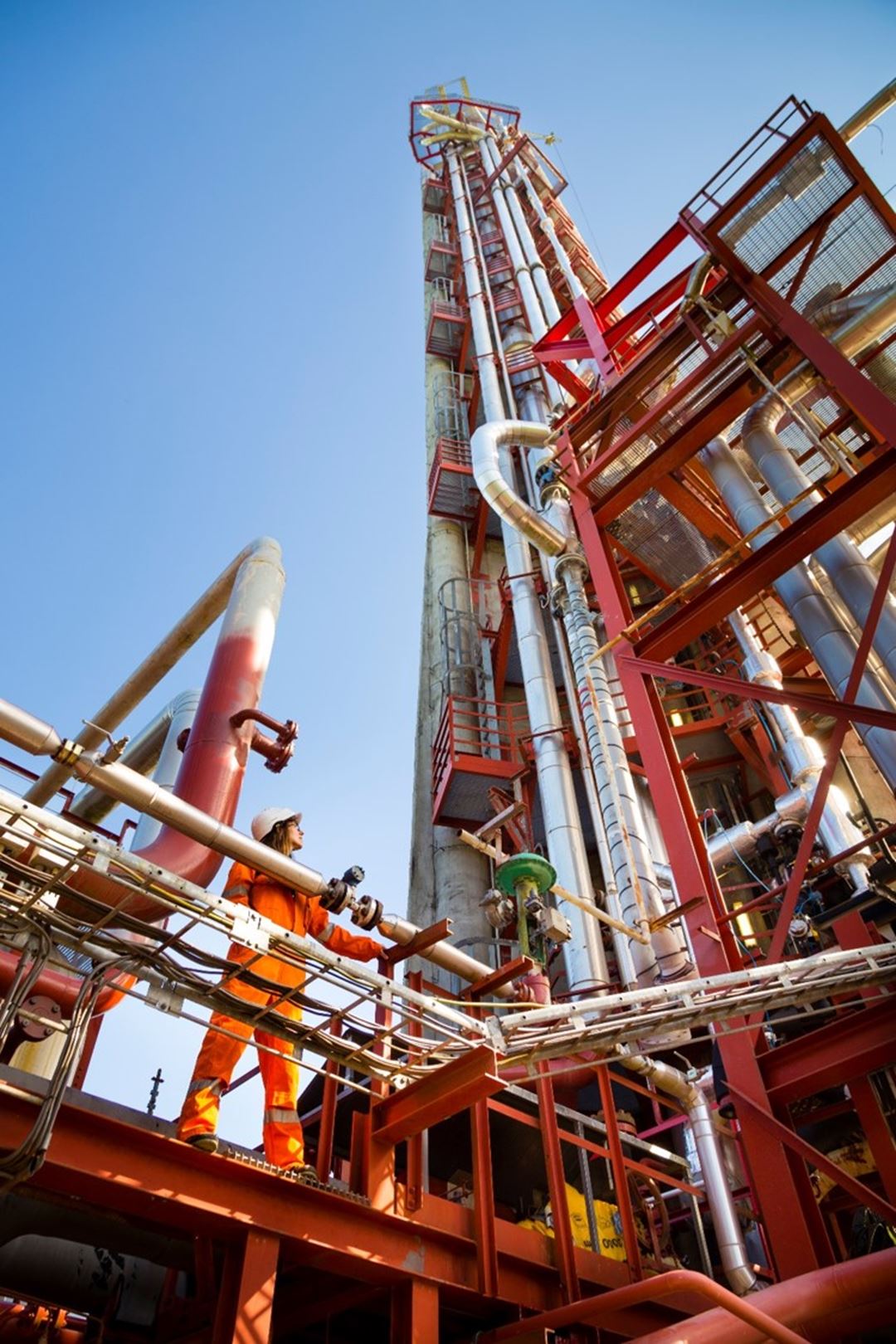 Impact
Technology export is LedaFlow's ambition and is already demonstrated as new models resulting from ACCURATE are released in the commercial "Ledaflow 1D Engineering" software: FASTER AND MORE ACCURATE SLUGGING SIMULATIONS WITH LEDAFLOW V2.7.
The successful outcome of the ACCURATE project has contributed to strengthen LedaFlow's position within the commercial market for multiphase flow simulators.
The achievements in ACCURATE also support Norway's position as a continued major exporter of petroleum resources produced with a low carbon footprint. Furthermore, tie-back solutions instead of fixed or floating installations saves millions of tons of steel. This cuts CO2 emissions from manufacturing the steel that otherwise would have been spent on the field construction. The results from ACCURATE can also lead to improved safety for humans and environment. Reliable tiebacks reduce the offshore staffing and allow subsea solutions that are more suited than platforms or floating solutions under harsh weather conditions and in remote areas.
Publications: