PLASTOX is one of four projects selected for funding through the EU JPI Oceans joint call on microplastics.
Microplastics (MPs) are ubiquitous in the marine environment. Plastic has a slow decomposition rate, and combined with volume of new plastic finding its way into rivers and ocean every year, the amount of plastic in the environment is accumulating. Beads used in personal care products or fibres from synthetic clothing materials are among the most common primary MPs. These are too small for the sewage treatment plants to filter out. Secondary MPs come from degradation of plastic litter from consumer debris (bottles, plastic bags etc.).
In the PLASTOX project, researchers will study the biological effects of MP itself and, in addition, chemical additives that are combined with MPs and persistent organic pollutants (POPs) and metal pollutants which become associated with MPs in the marine environment. As fish and other wildlife ingest MPs, the project will investigate how the MPs are taken up, transferred and accumulated in the tissues of key marine organisms in Europe and the subsequent effects on ecosystems. The project will generate knowledge about how this type of pollution affects the different parts of the food chain, how it accumulates in both organisms and in the oceans, and how harmful plastic litter might be.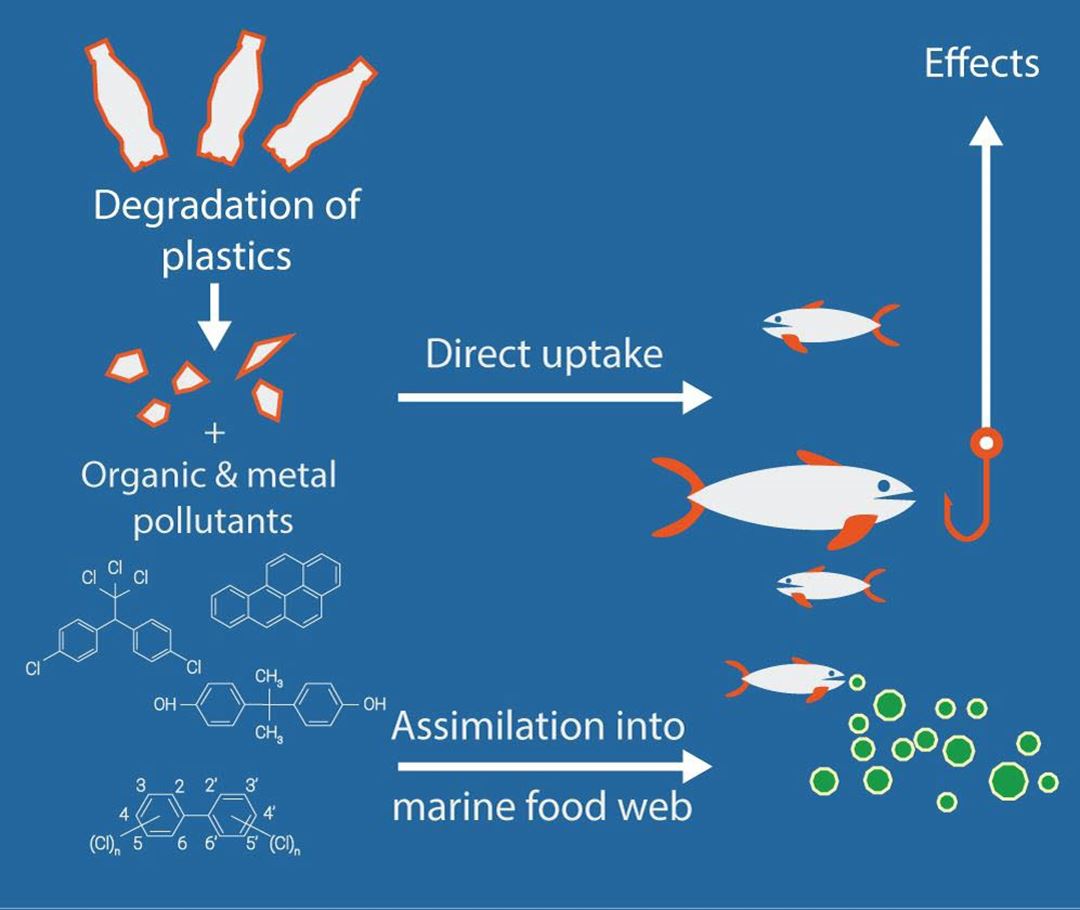 The project will also look at both acute and longer-term effects, and will examine and compare both commercially available MP raw materials and MP that is generated from macroplastic litter/waste collected from the marine environment.
PLASTOX will combine field-based observations, laboratory tests, experiments in natural environments under controlled conditions and manipulative field experiments to study the ecological effects of MPs. The project results will form the basis for future international legislation and proposals for improvement on how to reduce this kind of pollution of the sea.