GEMINI Centre for Maritime Communication
GEMINI Centre Maritime Communication is a joint initiative between SINTEF Ocean and NTNU (Department of Electronics and Telecommunications (IET), Department of Engineering Cybernetics (ITK), Department of Marine Technology (IMT).
---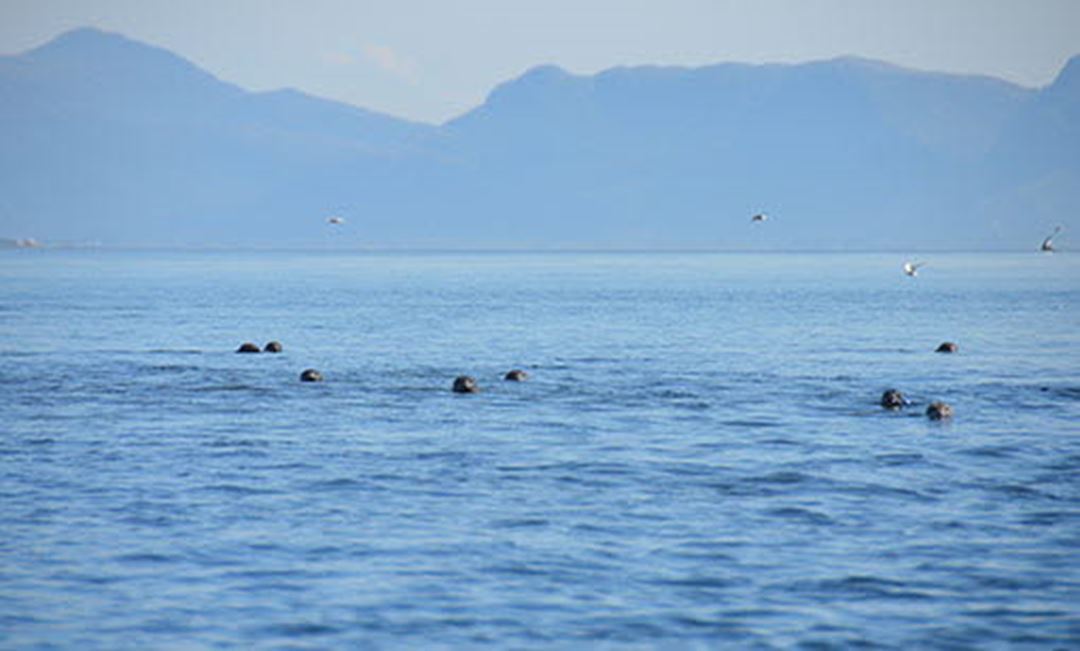 These communities have played a key role in the development and use of advanced telecommunications in Norway for many years. The major objective of this center is to formalize and strengthen the relationship between them in order to achieve enriched research results.
Key research areas within the center are:
Electromagnetic wireless communication, radio and antenna technologies, infrastructure, access networks and equipment

Radio communication and navigation in the Arctic and remote areas; resilience in extremely demanding environments (weather conditions, icing, ionospheric effects, etc.)

Acoustic underwater technologies and networking, modems and transducers

Communication and navigation systems based on radio and acoustic technologies. Energy efficiency and environmental-friendly functionality; local energy harvesting for sensors and similar components

Integration of equipment, networks and systems - both wireless and wired solutions

Standards for marine applications; vessels, aquaculture, offshore industry, etc.
Some specific areas where we are internationally recognized:
Underwater Communication – expertise being developed through EU projects and SINTEFs internal research program OSS (Ocean Space Surveillance). The center members have good cooperation with Norwegian industry in the area.

Terrestrial Communication - expertise being acquired over many years, which has been documented by results such as standards for GSM and DVB (Digital Video Broadcasting). Through a continuous portfolio of international projects and EU cooperation along with project collaboration with Norwegian operators - and previously being active on the board of Mobile Agenda (Norwegian UMTS forum) and the Norwegian branch of IEEE, we build further on the professional platform in this area.

Satellite Communication and Navigation - a segment where ESA (European Space Agency) and NRS (Norwegian Space Centre) are important actors. The GEMINI team has an ongoing project portfolio towards both ESA and NRS, being frequently invited by both entities to propose new thematic topics for investigation. MARINTEK is currently ESA ambassador in Maritime Communications.

Navigation – where SESAR (Single European Sky ATM Research) is an important program for developing the aerospace industry's future navigation technology. The research community has a significant portfolio focusing the challenges of navigation in the Arctic, where a strict environmental attitude is essential. We also participate in IMO 's networking group for e-Navigation (Maritime), emphasizing ICT architecture, communication, applications and end users' needs. This is expected to provide a principal guideline for all navigation at sea.

Demanding Maritime Operations – expertise in identifying user needs and requirements specifications within the maritime segment, fisheries and aquaculture, as well as the oil and gas industry. This knowledge is important whenever new technological solutions are to be assessed. We are particularly proficient within requirement assessments in Arctic waters, where limited infrastructure and harsh environments are prevailing.
GEMINI Centres
The Gemini Centres form a model for strategic cooperation in which scientific groups with parallel interests coordinate their scientific efforts and jointly operate their resources. SINTEF and NTNU - The Norwegian University of Science and Technology - have established a wide range of Gemini Centres. The concept is also being adopted as the model for SINTEF's cooperation with the University of Oslo.
The objective and vision of the Gemini Centres
The objective of the Gemini Centres is to develop large scientific groups of higher quality than either of the partners could manage to build up on its own. There is an international demand for first-class scientific groups on the part of both project sponsors and students.
For this reason, the Gemini Centres have adopted the following vision:
- Together for International Excellence