The "Children's mini conference" was arranged by Energy Valley as part of their annual Energy: Connected conference. Ingrid was invited along with three other experts to give a 20-minute presentation to a room full of Norwegian 5th and 6th graders (ages 10 to 11) from schools from the Oslo area.
The other presenters were Stine Myhre Selås from Equinor (an NCCS partner), Rod Pyle from NASA and Pål Brekke from the Norwegian Space Agency.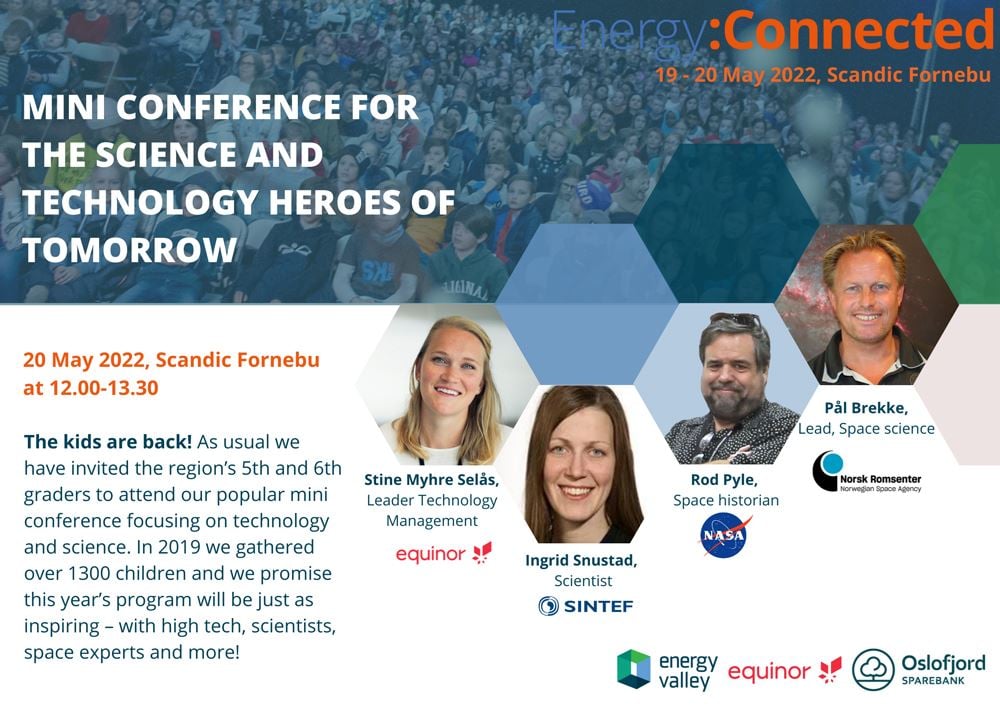 Ingrid, who works on NCCS' "CO2 capture and transport-conditioning through liquefaction" task (Task 4), was the first to present, and walked onto the stage armed with her lab coat and a bottle of fizzy water (which she used to demonstrate carbon dioxide – CO2). Her presentation, CCS: Hva er det og hvorfor trenger vi det? ("CCS: What is it and why do we need it?"), explained what CO2 is, why we need to reduce the amount of CO2 in our atmosphere, and how we can use CCS to do just that.
While these children were definitely the youngest students the Centre has ever taught, they were by no means less keen learners. The children listened attentively throughout her entire talk, and engaged enthusiastically when she asked them questions.
"I was extremely impressed with the curiosity of these children, and how well they paid attention," says Ingrid. "I hope I gave them some understanding of what it's like to be a research scientist as well as the important work we do in NCCS – and that I meet some of them again in ten years' time as researchers themselves."