Her work is estimated to giveNorway huge cost savings in electricity grid investments over the next few years.
"Kjølle has moved the international research-frontier within her field. The knowledge she has developed through her career has created significant value to the industry and society as a whole" the Award committee states.
"This award is a great honour not only to me, but to everyone who has contributed to the research and to the significance of a secure electricity supply," Kjølle says.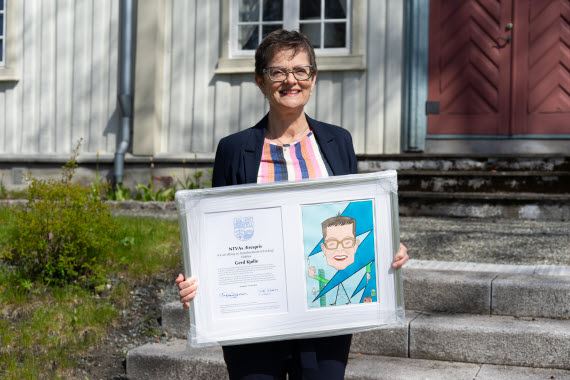 Alexandra Bech Gjørv, SINTEF CEO, is proud of Kjølle. "Her work has helped ensure a more cost-effective and sustainable power grid than before. SINTEF's mission is to create value for both industry and society. Kjølle's work is an excellent example of this."
Founded in 1955, NTVA has more than 500 members and is a member of the International Council of Academies of Engineering and Technological Sciences (CAETS) and of the European Council of Applied Sciences and Engineering (Euro-CASE). It was the forerunner to NTNU.