SINTEF is currently coordinating an international development programme called LORCENIS, which is now ready to upscale its research efforts from the laboratory to a full-scale demonstration prototype. LORCENIS stands for "LOng-lasting Reinforced Concrete for ENergy Infrastructure under Severe operating conditions".
The aim of the project is to reduce CO2 emissions by extending the operational lifetime of the concrete, reducing emissions from concrete production, and building durable constructions for use in the renewable energy sector, such as offshore wind farms, and solar farms in desert areas.
Christian Simon is SINTEF's Research Manager for nano- and hybrid materials, and is coordinating the project.
Tests are being carried out on concrete designed to withstand extreme conditions, repair itself, and last for 200 years. Developed using nanomaterials and tested in Norway.
Nanomaterials
Simon says that the aim is to develop a concrete containing additive nanomaterials that change and enhance its properties.
"SINTEF and many of the project partners have nanomaterials that can help to make the concrete resistant to water penetration, enable it to identify incipient cracks, and assist in repairing itself. And this is definitely not sci-fi or someone's crazy dream.
"We weren't exactly starting from scratch", says Simon to the engineering magazine Teknisk Ukeblad (TU). "We have a lot of know-how and are building on our experience from laboratory tests. We have a "proof of concept" ready and now we have to test it in an upscaled version under real conditions", he says.
Hybrids
Nanomaterials are hybrids. They have both organic and inorganic properties that enable them to perform a multiplicity of functions. In the world of concrete additives, a nanoparticle may consist of a hard ceramic cell, combined with many functional groups, that binds with the concrete and provides it with new properties.
Some nanoparticles are hydrophobic (they provide resistance to water penetration), and will thus prevent frost cracking and the corrosion of steel reinforcement.
Spin-off company
Costs are an important consideration. A concrete that is designed for double the lifetime (approaching 200 years), and which requires large volumes of nanomaterials, will naturally be more expensive to produce than standard concrete.
According to Simon, the prospects of upscaling the production of nanomaterials without incurring insurmountable costs are promising.
A SINTEF spin-off called Funzionano AS will soon be manufacturing nanomaterials, not in kilograms, but in tons.
200 years in just two
Researchers have now started making test pieces that will be subjected to accelerated tests to simulate stresses corresponding to lifetimes of between 100 and 200 years.
"We have started by making concrete demonstrators that will be tested for use in deserts where night-time temperatures can be many degrees below freezing, and daytime temperatures well in excess of 40 degrees", says Simon. "We shall also conduct tests involving salt water, those simulating Arctic conditions, and four or five other sets of conditions", he says.
Depending on the extreme conditions and type of standard test in question, different types of concrete containing a variety of additives from the LORCENIS project are being tested at many of the project partners' labs. Project participants with their own laboratories include Rise, Vattenfall, Dyckerhoff, Ntua, Csis, Fab, Acciona, Kværner and SINTEF.
The SINTEF/NTNU centre in Trondheim possess equipment that is unique in the world for the testing of ice abrasion under realistic conditions, and will be put to use this year.
The concrete will be designed to tackle/be resistant to the following:
Severe conditions: Concrete constructions in deep water and sub-Arctic/Arctic areas, such as offshore wind turbines, gravity-based structures such as oil and gas production platforms, bridge piles and harbours.
Extreme temperatures: Extreme heat and cold, such as occur in Arctic or desert areas, as well as in concentrated solar power (CSP) plants where temperatures can reach in excess of 400°C.
Mechanical fatigue: Waves and vibrations, such as are encountered in offshore wind farms.
Corrosion of steel reinforcement: Sea salt and acidic environments – relevant to structures such as cooling towers in nuclear plants, biogas facilities and other industrial plants.
The new generation of concrete is different because:
It offers self-diagnostic capabilities. It employs a network of carbon nanotubes and nanofibres with enhanced electrical conductivity to obtain precise information about the current condition of the concrete.
It combats the development of incipient cracks by using a self-repair system based on nanomaterials and hydrogels as part of a technology that compresses the structure.
It contains self-curing materials that prevent shrinkage.
It uses smart nanomaterials containing corrosion inhibiting additives to provide additional protection.
Need for coordination
Regarding the background for the project, Christian Simon says that he recognised that a lot of exciting research had been conducted into concrete, but that it was diffuse and poorly coordinated.
He has been leading this project for two years, and it will be completed in two years' time.
"I took the initiative to bring a number of research institutes and companies together to apply for funding from the EU's Horizon 2020-programme", he tells TU.
He succeeded in forming an international consortium involving partners from eight countries. The EU funding amounts to EUR 8 million (about NOK 76 million).
Boost from Spain
SINTEF and the Spanish company Acciona, who together employ more than 40,000 people, have extensive experience with EU funding applications, and recognised that it would be smart to join forces.
They gathered cross-disciplinary experts from nine universities and research institutes, as well as major companies such as Sika, Kværner, Vattenfall and Dyckerhoff, and two small and medium-sized enterprises.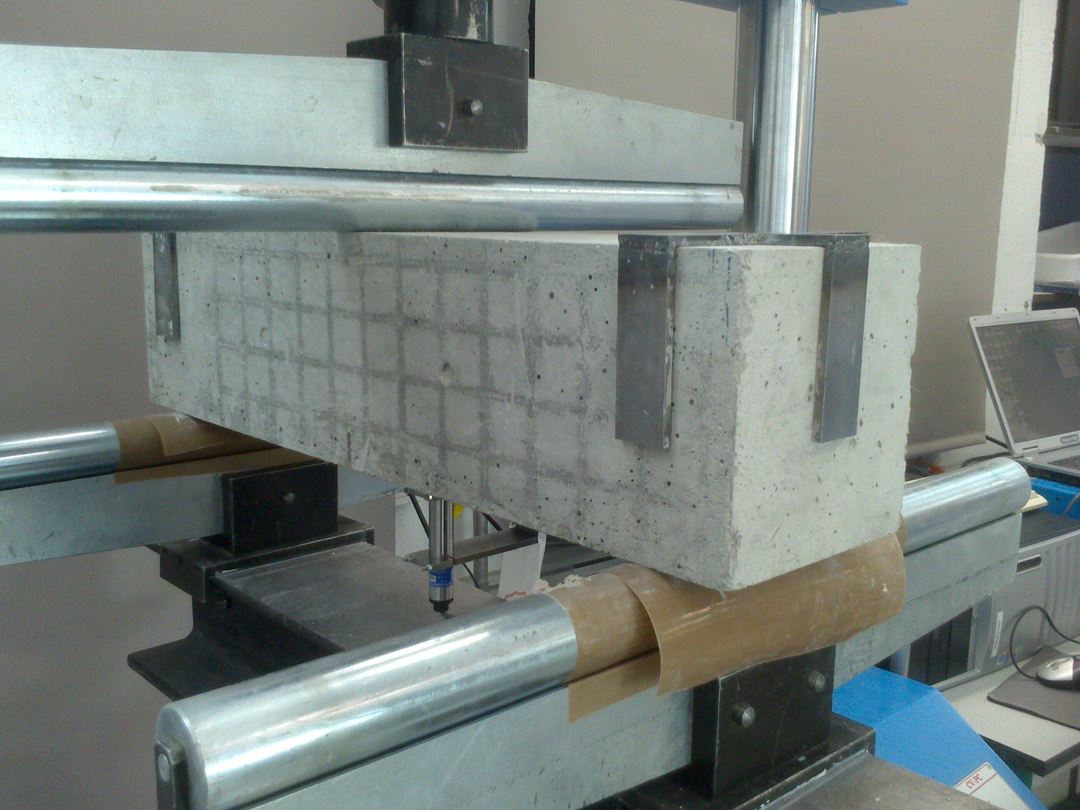 Read more about the project on the web site www.lorcenis-eu.com