Recently, a model of the 1.7 km long tunnel was constructed at MARINTEK in Trondheim. Two ship types were tested in the tunnel, one a model of the Hurtigruten ship "Midnatsol" (the Norwegian Coastal Express), and the other a larger container ship.
"We wanted to test whether it is possible to sail through the tunnel in a safe and stable way under different flow and wave conditions, says Terje Andreassen, project manager for the Stad Ship Tunnel.
The researchers tested both ships under different tidal flows and in slack waters. The Coastal Administration was present during the entire test period of nearly a week, and received many answers.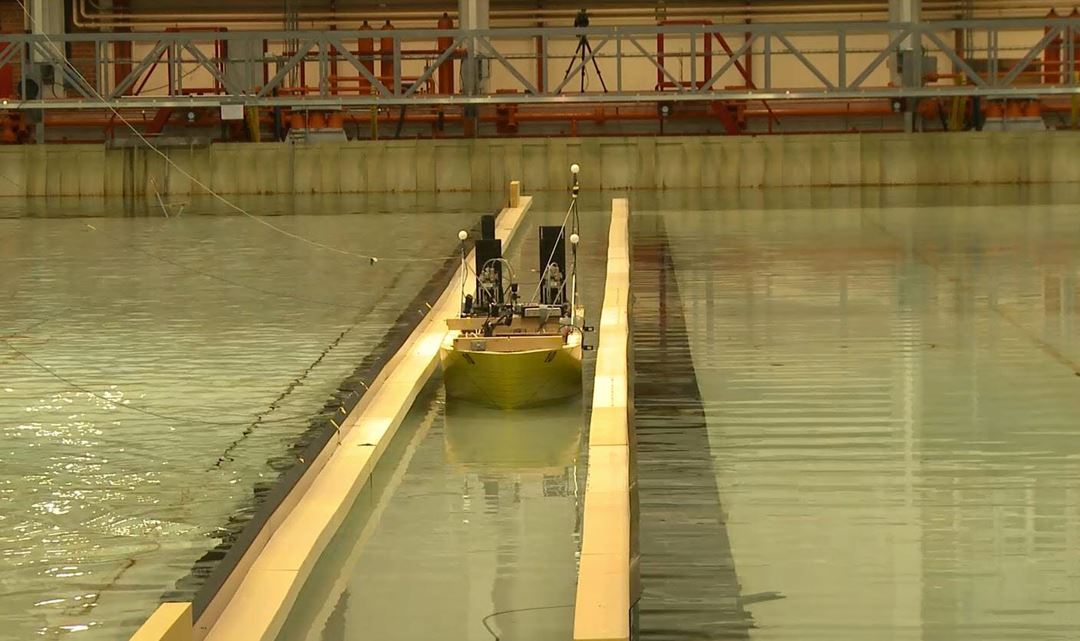 "We have now been provided with important information and had our expectations confirmed as to how the vessels would behave in the tunnel, Andreassen says.
Through the model tests, the researchers found that the ships could sail through the tunnel without touching the walls under most test conditions. The model experiments show that it is possible to sail through the Stad tunnel.
"We have also performed simulations. The next step will be to verify the figures from the model experiments in relation to other tests we have made," he says.
The researchers at MARINTEK have no objections against building the tunnel at the foot of the Stadlandet peninsula, based on the learnings from the model tests.