SINTEF has knowledge of the design of the heating system and possesses tools to determine data for the electrical system and major components.
Our services and customers:
Through interdisciplinary environments in SINTEF we can provide analysis for detailed calculations of electrical, magneto static and thermal conditions for a DEH-system and flow assurance aspects during combined heating and production. Through close collaboration with manufacturers of system components (topside and subsea) and engineering companies, we bring knowledge and analysis for detailed design of the heating system.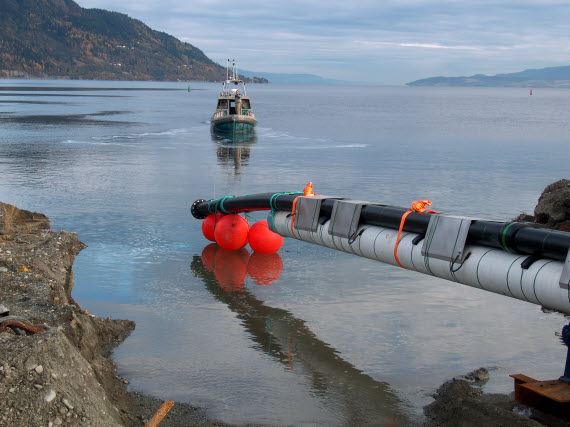 Responsibilities:
Design studies for field developer in the early phase of a field development to determine preliminary data for electrical power system.
Assist bidders of FEED studies to provide relevant technical descriptions, the tasks to be included in this development phase, and perform calculations and analysis on behalf of contractor (or this is done in close cooperation with field developer).
Update all analyzes based on new information from field developer, providing information to relevant bidders for detail engineering phase/PUD.
Analysis of thermal, electrical and electromagnetic conditions. These include thermal challenges for cable along the pipe, riser cables etc., anode layout in transfer zones and along pipeline, interaction with nearby structures, pipelines, umbilicals etc.
Verification of material data for fabricated steel pipe joints: measuring program and - system established by SINTEF Energi who also performs the actual measurements (in practical cooperation with the manufacturer of pipe coating).
3rd party verification work for deliverables from the manufacturer, typically DEH cable.
Verification of corrosion requirements in order to design anode systems.
Verification of immunity of measuring equipment / sensors etc. by measurements at exposed magnetic fields relevant to the operation of the DEH system.
Measurements on DEH installation at commissioning, in order to verify data and carry out analysis to confirm that the system data are in accordance with expected values.
Status:
Participation by SINTEF in nearly 100% of the DEH development projects.
Qualification work for the method, verification of calculation tool etc are performed at SINTEF in collaboration with the cable industry, pipe laying company and oil company.
Links: