Summary
The two-day meeting was divided into four sessions covering topics related to the project and of interest to the participants. Time was allocated to allow for discussions to take place during and after each presentation, and an active and lively crowd took good parcticipation in these.
The first session looked into the use of CO2 systems on fishing vessels and included presentations on why and when CO2 can be an apt refrigerant choice, availability of compressors, and examples of systems that has been delivered to vessels. Furthermore, a presentation on modelling of a thermal CO2 system and how this can be a useful approach towards exploring new technologies were held.
The second session, Processing of rest raw materials, included presentations on marine ingredients and which markets they can be targeted towards, the life cycle of hydrosylate production and challenges related to purification of hydrolysate. Results from plant freeze-concentration were also presented, in addition to what expectations the industry hold for increased use of rest raw materials.
Sustainability in fishing vessels was the third session, opening the second day of the meeting. This session included presentation of Selvåg Seniors sustainability report and a presentation on what fuel alternatives the fleet will meet in the future. Also included was a summary of another workshop on the topic Decarbonizing the EU fishing fleet.
The last session was named Data harvesting on fishing vessels, and covered presentations on why measurements and data harvesting (and storage) should be carried out. In addition, a presentation on energy efficiency of the fishing fleet was held, illustrating what data can be used for. Lastly, a presentation was held on what systems are commercially available today for harvesting and storing large quantities of data and how the data can be presented and visualised in an intuitive manner.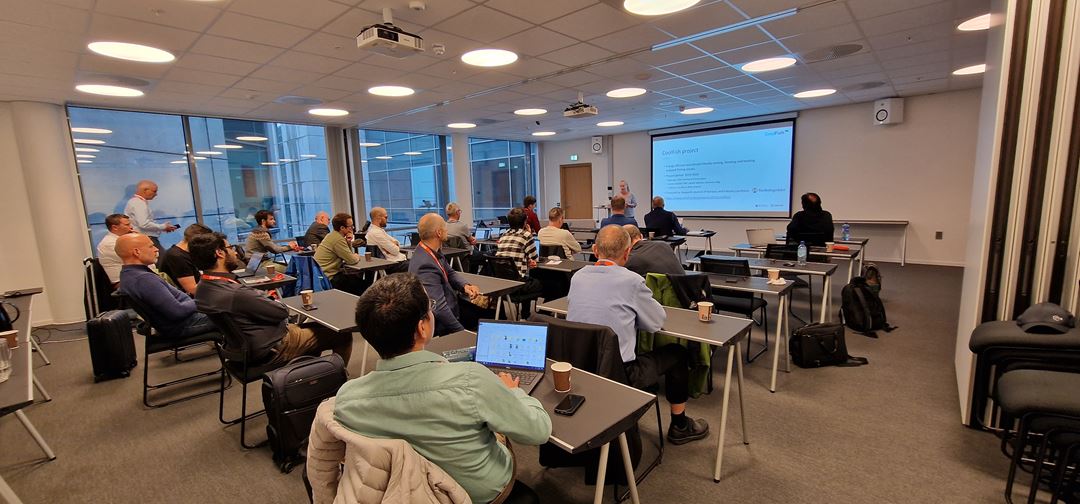 Presentations
Session 1: CO2 systems on fishing vessels (led by Armin Hafner, NTNU)
Session 2: Processing of rest raw materials (led by Ignat Tolstorebrov, NTNU)
Session 3: Sustainability in fishing vessels (led by Cecilia Gabrielii, SINTEF Energy)
Session 4: Data harvesting on fishing vessels (led by Eirik Starheim Svendsen, SINTEF Ocean)