Xiang Ma
Research Scientist
---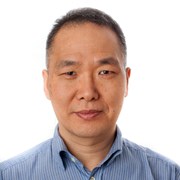 Unit:

Department:

Office:

Oslo
SINTEF Industry since June 2007. Research assistant at The University of Hong Kong in 2003 and Postdoctoral fellow at Deakin University from 2003 to 2007.
Education
Ph.D in Materials Engineering from Deakin University in Australia (2003)
Competence and research areas
Research interests include the development and application of multi-scale and multi-physics simulation in material science and manufacturing processes. Work focuses on alloy design and processing of light metals; metal forming; 3D printing and manufacturing digitization; CFD modelling on natrual gas and hydrogen combustion.
Linkedin
https://www.linkedin.com/in/xiang-ma-8b135a71/
ORCID
Contact info
Visiting address:
Forskningsveien 1
Oslo