Madeline Lee
Research Scientist
---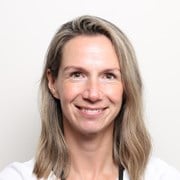 Unit:

Department:

Office:

Trondheim
Madeline a research scientist in the Applied Geoscience group of SINTEF Industry. Her expertise includes airborne geophysics and geophysical modelling, specializing in magnetics and unmanned aerial systems (UAS). She holds a PhD in Earth Sciences (Geophysics) from McMaster University, Canada. She completed PDFs at University of Alberta, Physics Dept. and NTNU-IGP. She was also researcher with NRC Canada Flight Research Laboratory.
Education
Ph.D. Earth Sciences (Geophysics) - McMaster University, Canada
Thesis: Curvature Analysis of Aeromagnetic Data
Competence and research areas
Research geophysicist focused on multiscale analysis, connecting data from the ground, air and space. Focus on potential fields, EM, and UAVs. Application to geohazards, natural resource monitoring, and defence. Proficient in field campaign operations, both land and marine environments. Certified UAV pilot/operator with Norwegian Civil Aviation Authority (A1/A3 Open).
Linkedin
https://www.linkedin.com/in/dr-madeline-dana-lee/
ResearchGate
https://www.researchgate.net/profile/Madeline-Lee-3
ORCID
Contact info
Visiting address:
S P Andersens vei 15B
Trondheim