Gøril Jahrsengene
Research Scientist
---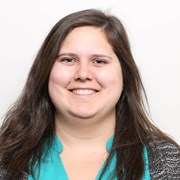 Unit:

Department:

Office:

Trondheim
I am a research scientist i the Electrolysis and high temperature materials group in the Metal production and processing department in SINTEF Industy, where I have been since 2019.
Education
MSc (2015) and PhD(2019) from NTNU - Norwegian University of Science and Technology at Department of Materials Science and Engineering.
Competence and research areas
Background in primary production of aluminium with focus of the carbon materials used in anode production (petroleum coke and pitch). Also involved in projects where the focus is to replace the fossil carbons with biocarbon materials in metallurgical industries. Further competence is within use of electrolysis to extract and recycle critical metals from waste streams.
ResearchGate
https://www.researchgate.net/profile/Goril-Jahrsengene
ORCID
Contact info
Visiting address:
Sem Sælands vei 12
Trondheim