Anna-Maria Persson
Research Scientist
---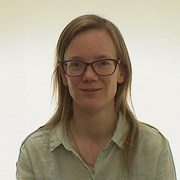 Unit:

Department:

Office:

Oslo
Is a researcher at SINTEF Industry since 2019.
Was a research fellow (2017-2021). Has previously worked at SINTEF Manufacturing, Raufoss as researcher (2013-) and project engineer (2009-2013).
Experience from the automotive sector, development engineer, crash and safety at Plastal, Raufoss (2006-2009).

Education
PhD, Engineering, NTNU. "Mechanical performance of thermoplastic elastomers in two component injection moulding" (21. Nov. 2022)

MSc Materials Engineering in March 2005 from Luleå University of Technology, Sweden & Diplôme d'ingénieur, European school of materials science and engineering (EEIGM), INPL, Nancy, France.
Competence and research areas
Generic competence: polymers, rubbers and composites.
Core competence: thermoplastics and thermoplastic elastomers. Reinforced (short glass fibres) thermoplastics.
Polymer science, processes (including injection moulding).
Finite element modelling (i.e. computer aided engineering) of mechanical behaviour.

Other interests: Recycling, reuse, bio-based plastics, bio-fibres.


Speaks and writes Swedish, English, French and some Spanish.
ORCID
Contact info
Visiting address:
Forskningsveien 1
Oslo