Resource and Energy Collaborations – a Handbook
Waste heat is a by-product of many industrial processes. Increasingly, manufacturers are trying to find ways to use that heat internally to increase their energy efficiency. But sometimes they just don't need the extra heat. The most obvious solution – from an environmental point of view – is to try and find another business who does. But how does one establish such a collaboration? And what can help make it achievable? Research centre HighEFF wrote a handbook that helps businesses answer these and other questions.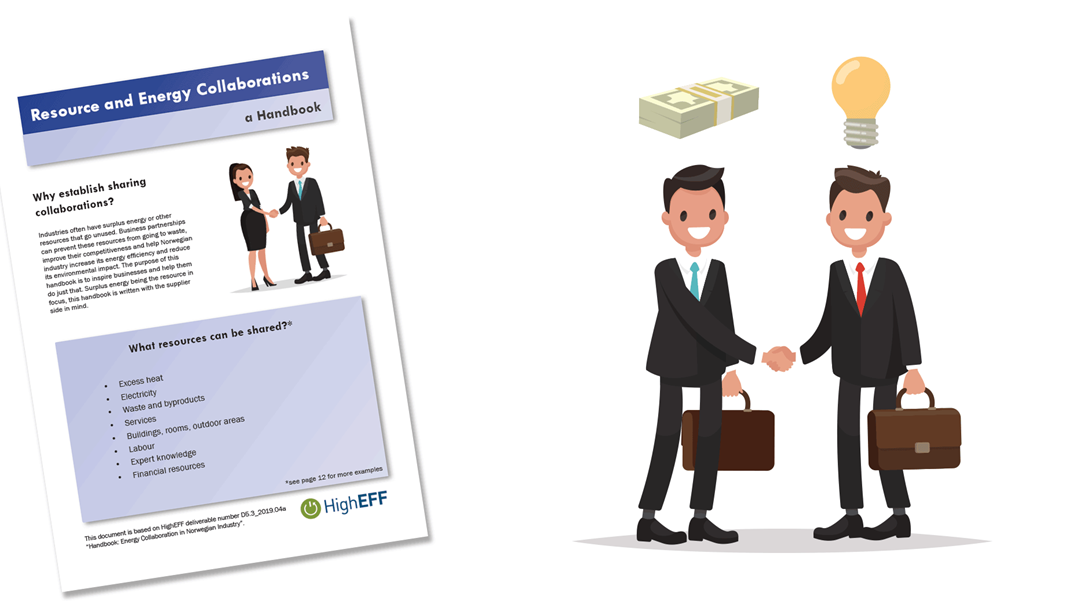 About the handbook
The handbook is based on HighEFF deliverable number D5.3_2019.04a
"Handbook: Energy Collaboration in Norwegian Industry".
Want to learn more? Read our blog article about the handbook: Resource and energy collaborations.
Downloading the handbook
You can download the handbook here: Resource and Energy Collaborations – a Handbook.
Printing the handbook
The handbook is meant to be printed as a booklet, on A4-sized paper. Here's how to do this:
Download and install Adobe Acrobat Reader
Download the handbook and open it with Adobe Acrobat Reader.
Click "File", and choose "Print" in the dropdown menu.
In the window that appears, press the "booklet" button (see image below).
Press the "print" button.
Assemble the booklet, fold it and staple it along the spine. You are now done!