The structural integrity throughout the pipeline life cycle can be evaluated by SIMLA. All relevant nonlinear effects for pipelines can be modeled such as elasto-plastic material responses, large 3D motions and frictional contact interactions. Efficient computational procedures tailor-made for simulation of pipeline laying operations are included.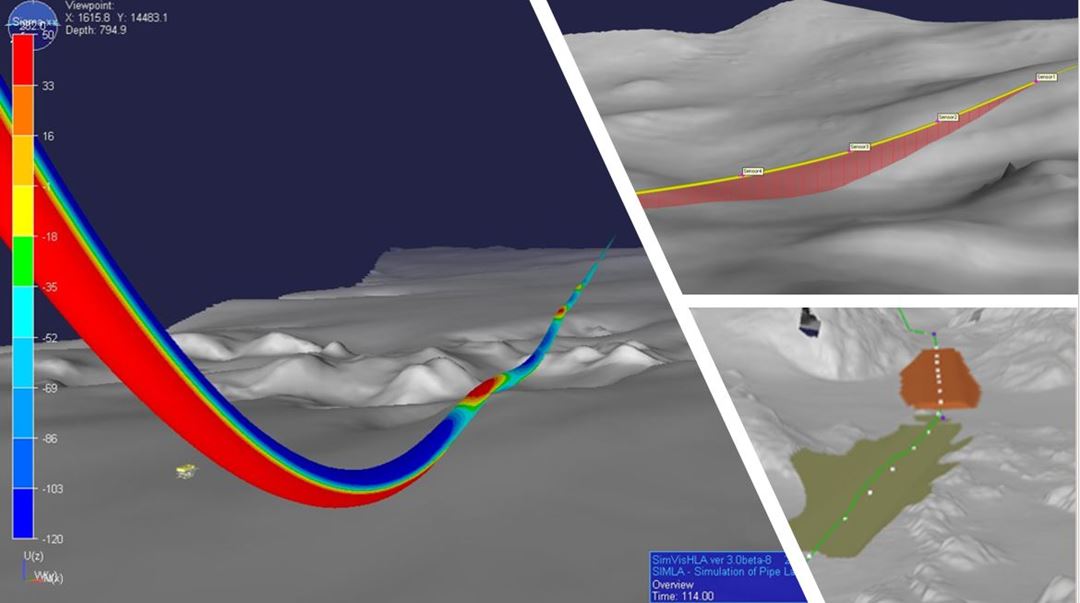 Detailed seabed surface representation and advanced soil-pipe interaction models are available. Complex irregular seabeds topographies can therefore be addressed. High-performance contact elements for bellmouths, rollers, 3D bodies and pipe-in-pipe systems are also implemented.
A 3D visualisation module developed specifically for assessment of pipeline routes and seabed intervention is included. The module utilizes a very fast rendering technique which is capable of exporting high quality images and animations.
Capabilities
Effective and robust laying simulation method
Lateral and upheaval buckling analysis
Simulation of fishing gear interaction loads
Assessment of laying stability
Optimisation of pipe route and seabed intervention