The definition of a simulation is streamlined through a user-friendly graphical interface with 3D visualisation which is tailored for marine engineers. The workbench then translates these high-level concepts into low-level definitions for the underlying numerical engines. Live-validation of the complete simulation setup ensures that input errors are caught early on and the the simulation can be run successfully.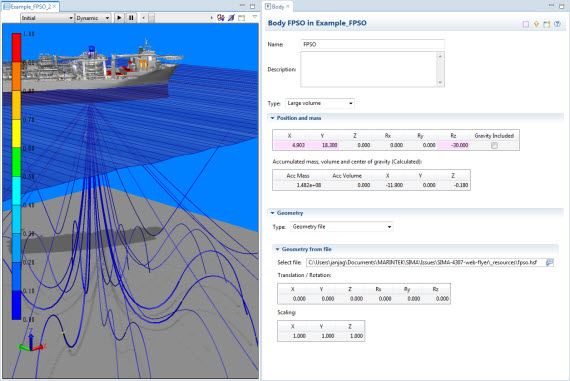 SIMA supports execution of individual simulations as well as automated execution of multiple simulations using workflows. The workflow engine enables the analysis of multiple variations of an analysis. In order to simplify complex file-management of many simulations, the workbench takes care of all results and files generated by the numerical engines.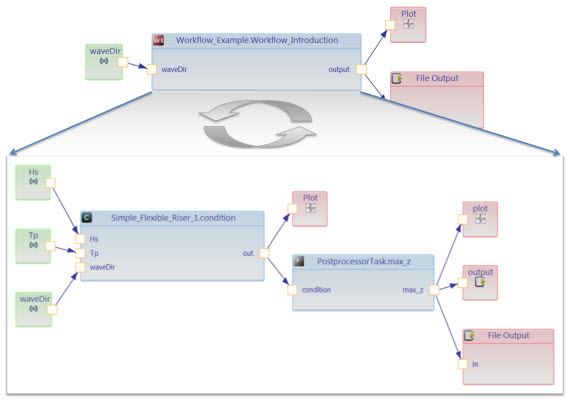 The large amounts of data usually generated by the numerical analyses can be interpreted and visualised by the post-processor. With a rich set of mathematical and statistical tools, the user can condense large datasets into values meaningful in the context of marine engineering. Multiple plotting styles support the intuitive visualisation of the results.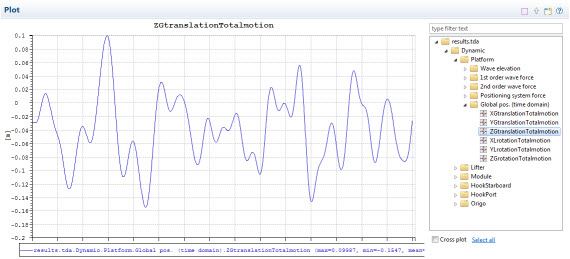 In order to document the results of the analyses, SIMA enables the automatic generation of reports. The user defines structure and content of a report in a template which is then filled with the concrete values from the analyses. Aside document based reporting, the workbench also supports exporting the resulting data into many common formats such as Excel, comma-separated-values, or HDF5.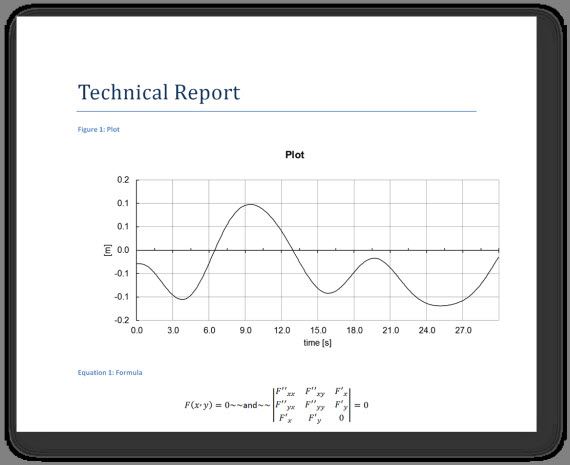 Typical applications of SIMA include:
Lifting of topsides and modules
Lifting and installation of subsea equipment (templates, pipelines, flexible risers)
Floatover installation/removal of topsides
Load-out from quay to barge
Offloading (tankers in tandem or side-by-side)
Offshore crane operations
Subsea installation (e.g. subsea templates)
Jacket/deck lift installation and removal (floatover)
Transportation (towing) of TLP Installation of TLP and GBS by e.g. tugs
Up-ending of spar buoy
Towing