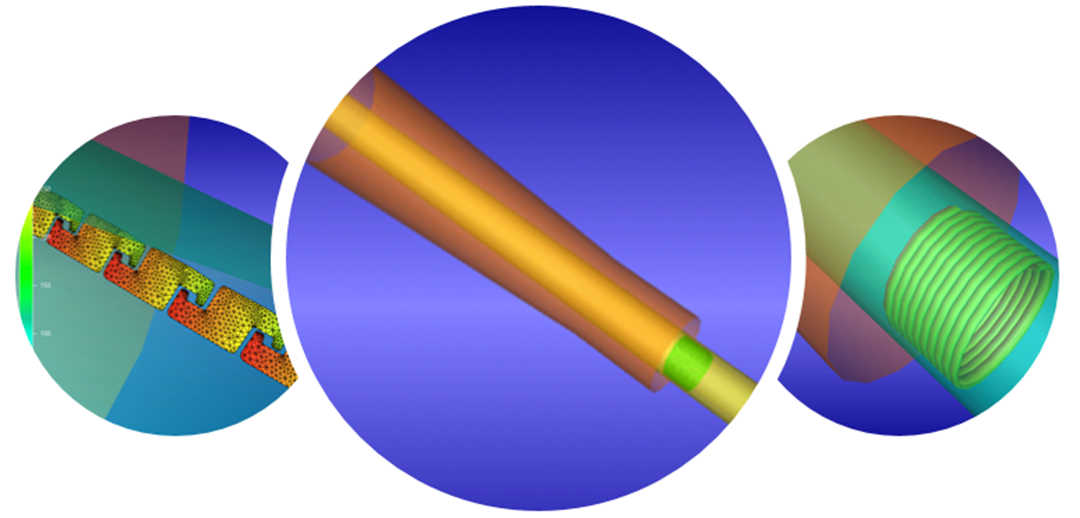 For non-bonded flexible pipes, BFLEX is widely used for extreme stress analysis and fatigue assessment of tensile and pressure armor wires. The non-linear behavior of the flexible pipes under complicate load conditions can be precisely predicted and this is has also been verified by full scale laboratory measurements with excellent agreement.
External accessories such as bend stiffener, bell mouth and roller can also be included in BFLEX model.
Local buckling of tensile armors under combination of axial compressive load and cyclic bending can also be predicted by BFLEX.
Capabilities:
Layer by layer definition of flexibles
Elasto-plastic material properties
Prediction of physical properties EA, EI and GJ
Stress analysis and fatigue assessment of tensile and pressure armor wires