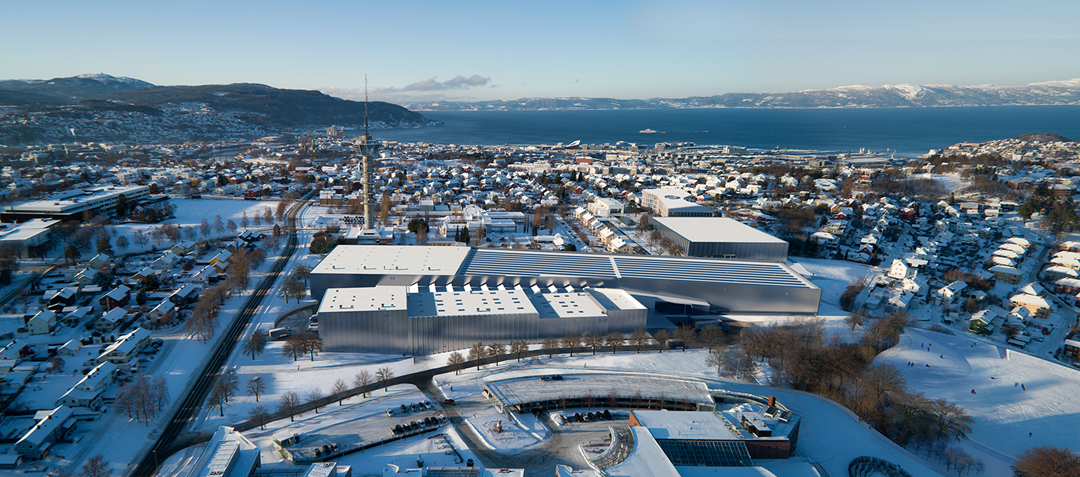 In addition to the facility at Tyholt in Trondheim, Ocean Space Centre will also consist of Fjordlab/Oceanlab, which are several research infrastructures located in the ocean that communicate with the laboratories at Tyholt.
The main part of Ocean Space Centre will be established at Tyholt in Trondheim, on the same site that currently houses the Department of Marine Technology at NTNU and parts of SINTEF Ocean's activities. The new facility will be approximately 10,000 square metres larger than the current facility, and this expansion will mainly take place where parking spaces are currently located.
Ocean Space Centre will include wet and dry laboratories with ocean basins, structural and machinery laboratories, teaching facilities and teaching laboratories, offices and meeting facilities. The laboratories will contain highly advanced equipment. The building will consist of three different constructions and be approximately 49,000 sqm in total.
Ocean Space Centre also includes Fjordlab/Oceanlab, which consist of several facilities with advanced research equipment and sensors that are located out in Trondheimsfjorden, and off the coast of Hitra/Frøya and Ålesund.