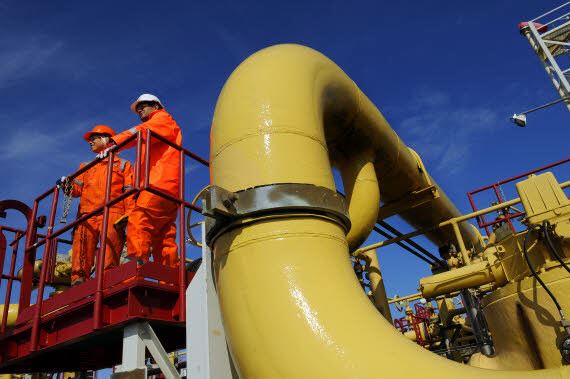 "GassOpt" shows the best way of utilising the capacity of the pipeline network that carries natural gas from the North Sea fields to the coast of Norway and onwards to Europe. This photo is from Kalstø in the County of Rogaland – the first "sight" of land for gas in the Åsgard Transport and Statpipe pipelines. Photo: Gassco

SINTEF began to develop "GassOpt" for Statoil in 1996.

In 2009, Statoil summarised the significance of these efforts for the readers of Gemini magazine: according to the oil company, GassOpt has "brought the Norwegian continental shelf significant benefits"; in the process, creating significant benefits for society as a whole too. These include cost savings and increased value creation.


Route planning for gas transport

GassOpt shows how gas can be rerouted if production at a particular well needs to be shut down suddenly, for example in the wake of a major incident or accident.

The model also provides answers regarding how gas from different fields and with different characteristics can be mixed, in order to satisfy customers' quality requirements.


Golden inheritance from the war years

The software is based on operations analysis, a method actively used by the Allies during the Second World War.

Operations analysis can be used to identify the most rational use of complex transport or manufacturing systems, and also as a basis for decision-making.


Focus on security of supply

Among other things, "GassOpt" processes data on the quality of gas from different fields, pipeline pressures and obligatoins to gas purchasers.

The state-owned company Gassco, which controls Norwegian gas exports, uses the tool to analyse supply security, operations planning and infrastructure development. Statoil uses it for many similar tasks.