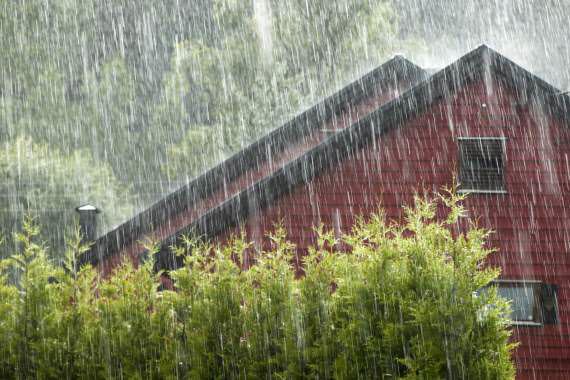 Norwegian buildings are to be made more robust against climatic stress. Photo: Scanpix
Climate change will lead to more extreme weather, and buildings in some parts of the country will have to withstand greater stresses, especially the effects of humidity. This is the backdrop for Klima 2000 (2000 – 2007), one of this decade's biggest research programmes in the construction sector in Norway.


More robust buildings

The main aim of the programme has been to further improve certain types of climatically exposed structures and details so that buildings will be better able to withstand the stresses and strains imposed by the weather.


Geographical differentiation

Klima 2000 has also given us new, improved methods for geographically differentiated design of the climate screen – i.e. those parts of the building that protect the indoor climate from the effects of wind and weather; the roof and terraces, the outer wall above ground level and structures in contact with the soil.

A selection of the results of the project have already been published as a book that can be used as both a work of reference and a textbook about adapting buildings to the climate.