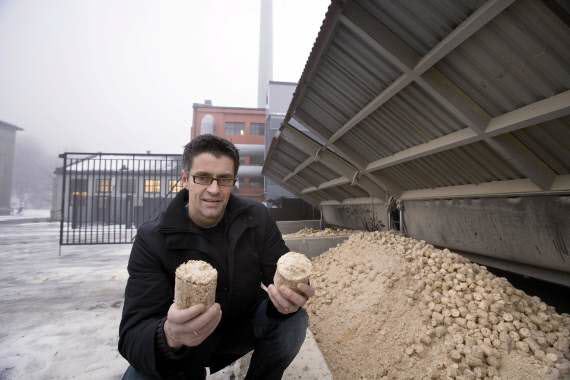 SINTEF's Lars Sørum has led the European Union's biggest bioenergy project. Her he hold briquettes at a biofuelled heat plant in Trondheim. Photo: SINTEF/Thor Nielsen
Technological advances made by the project make it highly relevant to bring biofuels such as building waste and wood shavings into the discussion of which sources of power we should use in Norway, concluded project manager Lars Sørum of SINTEF Energy Research at the end of the project.


Waste as valuable as shavings

Wood shavings are one of the cleanest – and thus most efficient – solid biofuels there are. Until now, we have been able to convert about 30 percent of the energy content of this fuel to electricity by burning it.

Thanks to the European Union project, however, timber construction waste is now turning out to be just as valuable in energy terms, as well as being a much cheaper alternative.


Soft start

Construction waste is a limited resource.

"But in the start-up phase, using it as a fuel would give Norwegian power stations a soft start in financial terms. They could then gradually increase the proportion of wood shavings as they gain experience," pointed out project manager Sørum when he presented the results of the project.