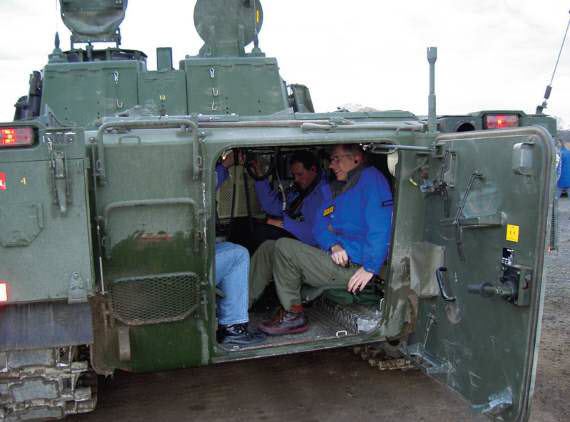 Soldiers were the first users of the Norwegian invention. Former SINTEF scientist Jarle Svean, one of the progenitors of the product, tests it in an Army armoured personnel carrier.
The earplug lets past the sounds we wish to hear, such as a colleague's voice, while a built-in chip removes noise that could damage the user's hearing.

Via an internal microphone, the earplug picks up the user's own voice, so that that his speech can be transmitted via radio, mobile phone or any other communications system.


SINTEF start-up

The earplug was developed at SINTEF and commercialised by its start-up company Nacre AS.

In 2007, the company was sold for NOK 750 million to Bacou-Dalloz, a company based in Paris, which now forms part of the French-American Sperian group. However, Nacre itself is still located in Trondheim.
Military and civilian users
The armed forces were the first users. The earplug is used by the military in the USA, NATO and Scandinavia, among others.
In 2010, Statoil started a joint project with SINTEF and Nacre to develop the earplug technology for use in the petroleum industry.