The project was established to respond to EU's need to shift a significant amount of freight transport from European roads to multimodal transport solutions, amongst other to deal with the undesirable effects of the societal costs associated with road transport, such as road congestions, accidents and related pollution.
AUTOSHIP contributes this objective through development, integration and demonstration of key enabling technologies for autonomous ships on two ships, one short sea general cargo ship and one inland waterways barge, as well as on research and facilitation of frameworks that supports technology development and assessment.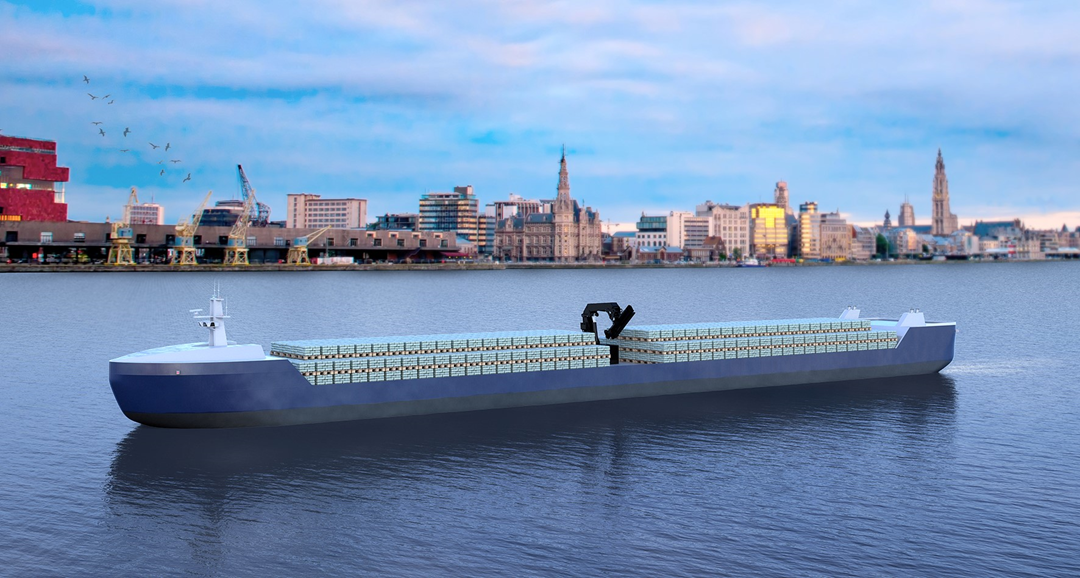 Illustration: (c)Kongsberg Maritime.
The AUTOSHIP project launched in 2019 and is a partnership between Kongsberg Gruppen, SINTEF and Eidsvaag, as well as a number of international partners. The project conducts research into autonomous ships and is funded through the EU research programme Horizon 2020. The project budget is approximately EUR 30 million, of which EUR 20 million constitutes EU funding (815012). Historically, this is one of the largest funding allocations for Norwegian stakeholders. For SINTEF, the project has resulted in a significantly increased investment in autonomous ships.
SINTEF Ocean is a research partner in AUTOSHIP and works to further develop methods for cost-efficient and safe design of the autonomous transport systems of the future. The research priority of SINTEF Ocean within the project is work on terminology and concepts to increase our understanding of waterborne autonomy, safety and security methods, simplification of documentation and approval processes, and methods and tools for assessing the economic, environmental and social impact of applying autonomous ships in transport and logistics systems.