New heat-exchanger designs are more compact and lighter to further reduce fuel consumption and emissions. At the same time, the operation temperature in newer motors is increasing, which puts additional demands on the material strength. Weight reductions through reduction of the thickness of the aluminum sheets have been a trend over years. However, further down-gauging has now become a major challenge as the sheet thicknesses are approaching the length scale of the microstructure (e.g. particle sizes). This project aims at production of new Al-Mn series sheet ingot materials with an improved microstructure that is fine and homogeneous and allows further down-gauging.
The value chain production of braze sheet materials start by DC-casting of sheet ingots, followed by homogenisation, clad application, pre-heating, hot rolling, cold rolling, intermediate or final heat treatments and slitting. The Al-Mn alloys series is preferred as material for tubes and fins.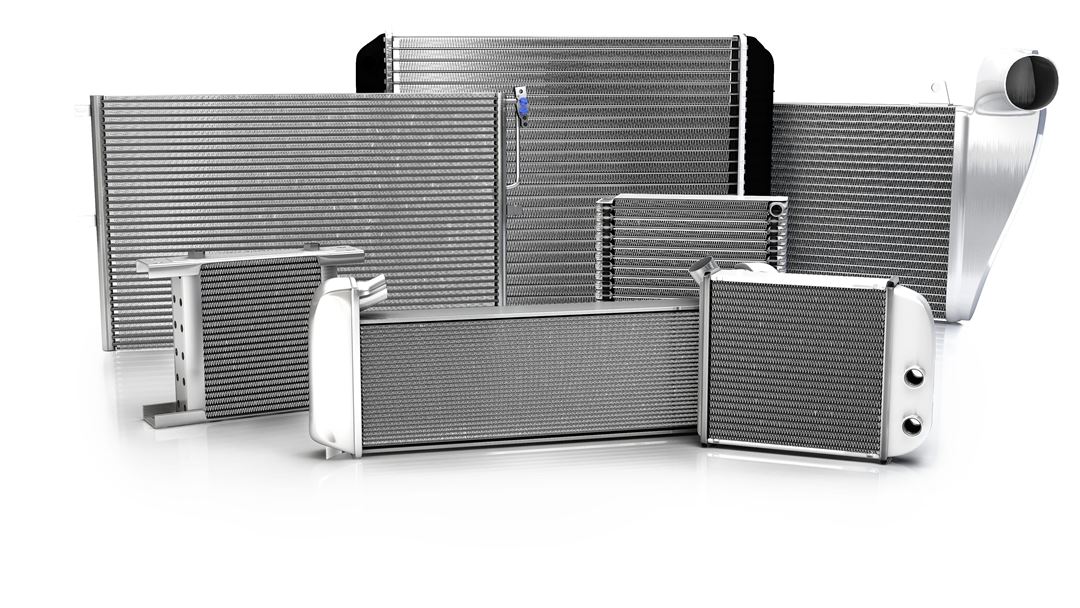 This project aims at development of new Al-Mn series sheet ingot materials for heat-exchangers with a microstructure that allows down-gauging to 120 micrometres for tube materials and 40 micrometres for fins. A key success factor is microstructure control and the mastering of particle sizes. In addition, the new alloys shall not compromise material strength and corrosion properties and be highly castable.
This will be achieved by alloy development through controlling raw material qualities and alloy compositions. The addition of strengthening elements such as Cu makes solidification intervals longer and the alloys hard to cast with a strong tendency to cracking during solidification. Therefore, another important dimension in the alloy development is the coupling of alloy composition, microstructure and hot-cracking tendency. Furthermore, the project will focus on improving the casting equipment and optimising casting parameters to reduce the cracking tendency and increase castability.
The project is an IPN (Innovation Project for the Industrial Sector) supported by The Research Council of Norway through the BIA-program. Project partners are Hydro, Gränges, Hycast, Sito-mek. and SINTEF. SINTEF will contribute with alloy, equipment and process development through small-scale experiments and characterization as well as microstructure and process modelling.