Like many other countries in the South, Ghana is already affected by climate change and predicted to be water stressed within few years. This has made it more imperative that technology and innovation become the basis for meeting challenges in the water sector. Considering the population growth and rapid urbanization in the country, RWH appears to be one of the most promising alternatives for supplying freshwater.
RWH is not new in Ghana. The challenge is to develop solutions that can overcome the shortages of previous RWH installations and provide water of good quality after days, weeks and months of storage required between rainy seasons. Water quality monitoring and disinfection technologies are thus in focus in this project.
At the same time, previous experience has shown that having a technical solution may not be sufficient to achieve a satisfactory long-term solution. An analysis of the social, economical and environmental sustainability of the developed RWH systems is therefore central in the project.
"Rainwater harvesting (RWH) for resilience to climate change impact on water availability in Ghana" is financed by the Nordic Development Fund (NDF) through the Nordic Climate Facility (NCF), and will run for 2 years (2013-2015). It is the collaborative effort of four partners:
The Department of Applied Economics, SINTEF Technology and society
The Research group for Water and Environment, SINTEF Building and Infrastructure
The Water Research Institute (WRI), CSIR, Ghana
The Science and Technology Policy Research Institute (STEPRI), CSIR, Ghana
Our objectives are to
Increase resilience to climate change impact on water availability in Ghana
Facilitate local business development
Improve urban livelihoods
Make affordable, appropriate and innovative RWH systems more available in Ghana
Strengthen human and institutional capacities to implement RWH
We aim to achieve this by
Assessment and development of appropriate and innovative model RWH systems.
Implementation of the model RWH systems in 20 households and 2 schools in Greater Accra Metropolitan Area.
Training of a corps of artisans in building RWH systems as a means for local business development
Monitoring quantity, use and physical-chemical and microbial quality of harvested water
Stakeholder dialogue, evaluation and promotion of the model RWH systems in Ghana
The project is important both because of the immediate impact in terms of increased potable water availability, and with a view to the more long-term impact, in the way of climate change adaptability. For the project partners it is also of strategic interest, in that it may pave the way for more collaboration on climate change and innovation in the water sector.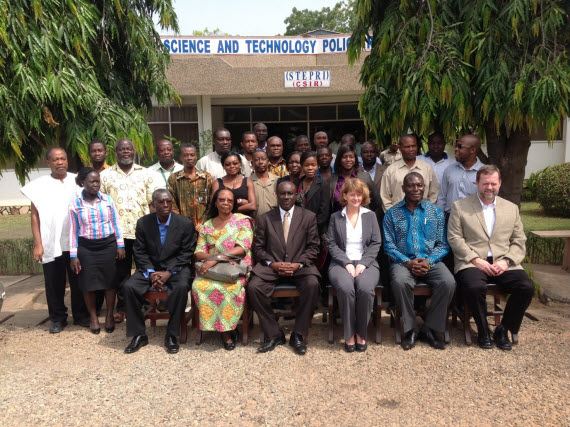 Rain Water Harvesting Kick-off Meeting in Accra, Ghana 19th February 2013Rain Water Harvesting Kick-off Meeting in Accra, Ghana 19th February 2013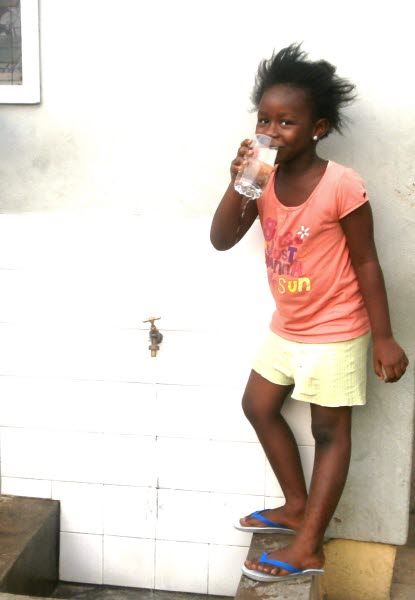 Water within your reach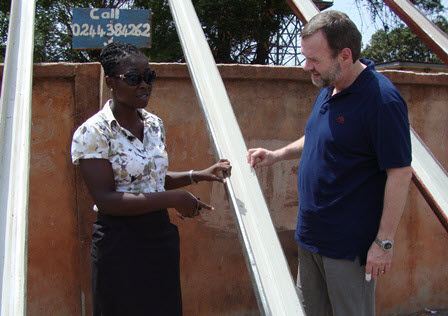 Debbie and Herman with gutters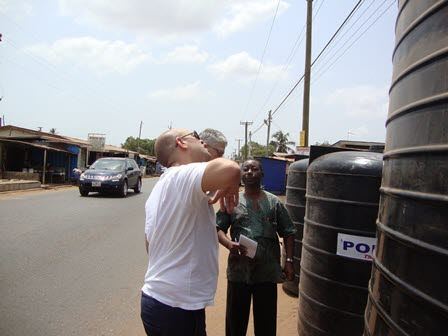 Kamal, Thor and Barnabas by polytanks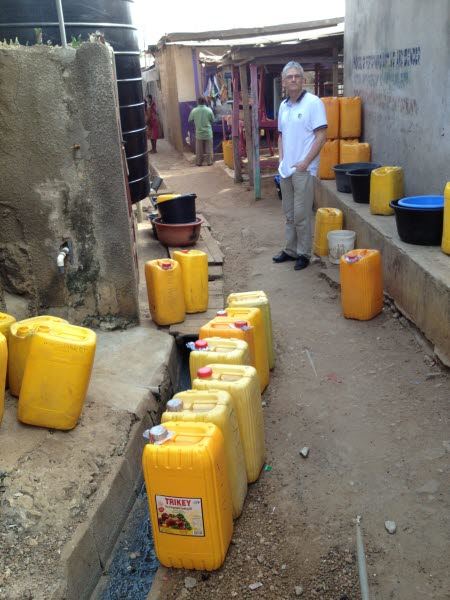 Assessing water situation in Nima