SINMOD
SINMOD is a 3D model system that connects physical and biological processes in the ocean. It has been developed and used by SINTEF for over 20 years.
SINMOD is established with high resolution (800 x 800 m) along the Norwegian coast from Stad and northwards. In the project MODS the model is set up with 160 x 160 m resolution for Møre og Romsdal and Trøndelag. The hydrodynamic part of the model provides 3D fields of flow, salinity and temperature, and is connected with models of the spread of lice and viruses. The results are used to view current at site level and the spread of lice and virus between localities. The simulations are carried out for a whole year to include seasonal variations.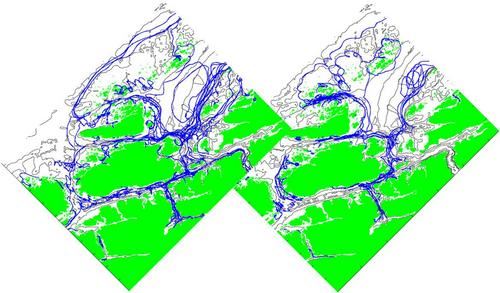 Lice alert
Plankton counter for monitoring and early warning of sea llice larvae.

The aim of this project is to lay a foundation for more efficient and sustainable control of sea lice in fish farms through the development of instrumentation and measurement methods for early warning of attack. This involves developing a lice alert that can be used for automatic monitoring of the areas in and outside the farms. The project will focus on developing a sample strategy that enables an efficient notification.

SINTEF, NTNU and Thelma AS has for years been working with technology for the measurement of plankton densities in marine fry production (eg. Cod). In this context, different types of plankton are used as feed for fish larvae in the first phase of life, and the plankton counter is a valuable tool both in the production of plankton and to monitor the feeding of the fish. The counter will be further developed in this project for use in warning of attacks by sea lice.